Spell
Words
To
Win
In
Lumicon
June 22, 2012

Lumicon ($0.99) by UglyApps is a challenging iPhone-only word game where the goal is to spell as many words as possible in order to keep the gutter at the bottom of the screen cleared out.
A never ending stream of letters will continually slide into the bottom of the screen in this game, and to clear them out, you will need to use them to spell words on the game board.
To do this, you tap a letter from the bottom of the screen and tap where you want it to go on the top of the screen. Letters slide in and go all the way to the left, so you won't be able to leave spaces.
When three or more letters on the board spell a word, you can tap it to remove it. You will want to wait until you have several words ready to be removed, however, because there are combo bonuses to earn.
Removing three or more words at once will earn you a power up, and these power ups can give you the boost that you need to keep going.
There are seven types of power ups, including pause, which pauses the gutter, and add a vowel, which may give you a much needed vowel to spell a word.
You can only spell words across rows, not down or diagonally, which limits the fun of this game somewhat, because even with the quick pace and the power ups, it tends to get repetitive.
As you play, the game will speed up, and letters will fly into the gutter non-stop. It can be quite a challenge to remove the letters and spell words before the gutter fills up - and if it does, it's game over.
I noticed that some words, such as "noir" were not available in the game dictionary, which was frustrating when I was in a hurry.
If you master the game on normal mode, you can increase the difficulty to hard or advanced for even more of a challenge. There are also Game Center leaderboards, so you can compete against your friends. You can even share your scores via Twitter if you're a word expert and want to brag.
Personally, I'm a huge fan of word games. Some of my favorites include W.E.L.D.E.R and Puzzlejuice, and while I don't think Lumicon is quite up to par with those games simply because you're limited to spelling only in one direction, it is still a fun game and a good deal at $0.99. If you're a word game lover, you will want to give Lumicon a try.
Mentioned apps
$0.99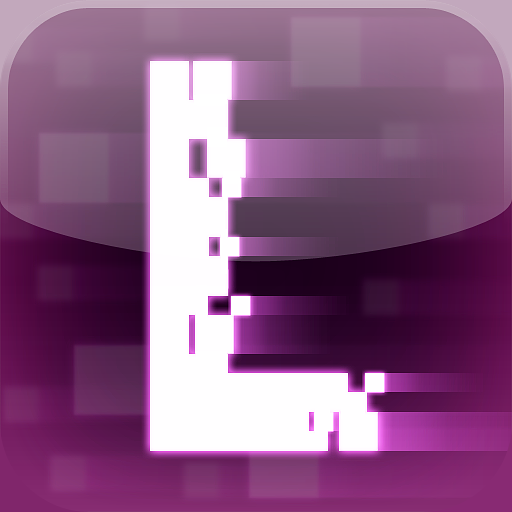 Lumicon
UglyApps
$2.99
W.E.L.D.E.R.
Ayopa Games LLC
$1.99
Puzzlejuice
Colaboratory
Related articles