Build healthy habits in 2020 with 30 Day Fitness Workout. Today only: Unlock premium content free of charge! Go through the set up process and when you get to the recommendations section, make sure to choose the Lifetime plan. This will unlock unlimited challenges, unlimited reminders, and recommended challenges while removing ads.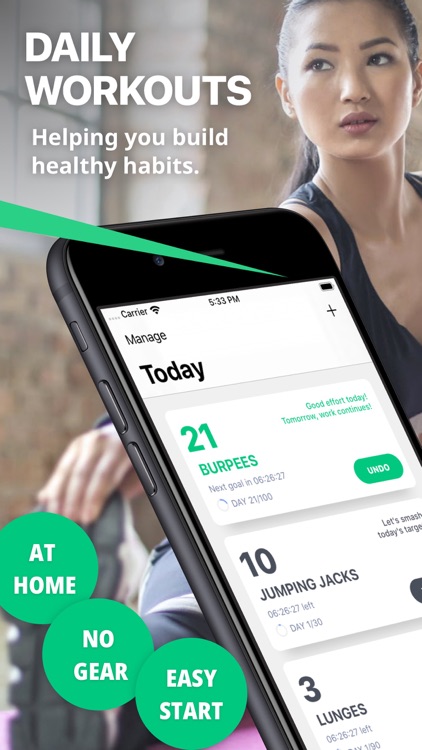 Those who want to get fit and lose some weight.
FREE

($19.99)

For a limited time
FREE

($19.99)

For a limited time
Why we picked this?
30 Day Fitness Workout will push you to stick to your workout plan and achieve healthy results. Pick an exercise such as burpees, push-ups, sit-ups, lunges, or jumping jacks. All of the included exercises can be performed at home without any equipment. Then select the length of your challenge, the number of reps, and the number of reps you want to add every day. The key is to start slowly and get your body used to the movements. Personalized reminders and detailed statistics will help you stick to your challenge no matter the chosen duration.
You've always found a reason to quit on your fitness plan. 30 Day Fitness Workout will help keep you motivated.
You're more of a gym rat.