Track expenses and income with Qoin.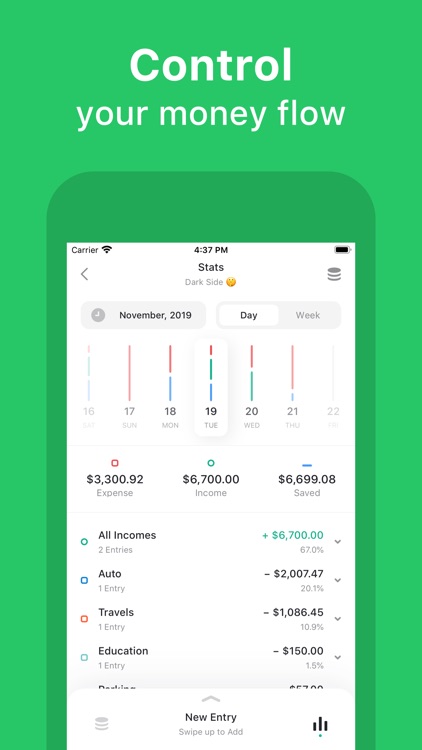 Anyone interested in improving their finances.
$0.99
$0.99
Why we picked this?
Qoin is all about speed and efficiency, helping tackle your finances without getting in the way. Start off by naming, setting the currency, and determining the amount of your budget. If you'd like, you can also add your monthly salary. Set a daily limit to help control your expenses or simply monitor the daily allowance. Every time money comes in or goes out, swipe up and record it. The app includes all world currencies, custom categories, statistics, the ability to transfer money between budgets, passcode protection, and a dark mode.
You struggle with sticking with a budget.You struggle with sticking with a budget.
You only have an iPad. The app was designed for iPhone.