Launch apps, web pages, and more from your lock screen with AWidget.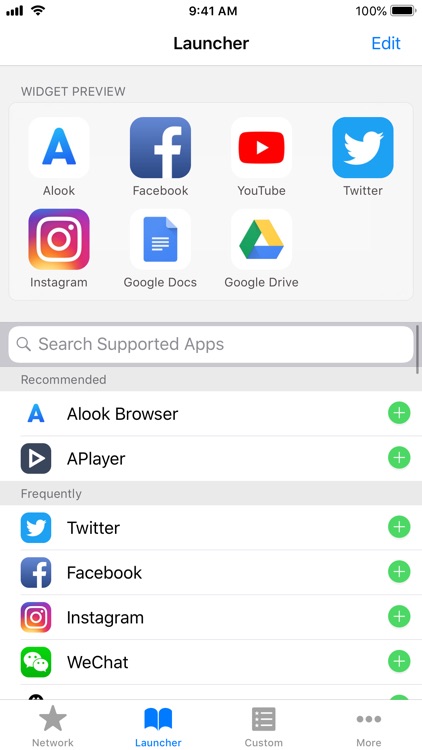 Anyone who wants to be more efficient throughout the day.
FREE

($0.99)

For a limited time
FREE

($0.99)

For a limited time
Why we picked this?
AWidget is three widgets in one. It has the ability to launch over 6,000 different apps right from your lock screen. Simply search for apps by name and tap to add them to the launcher widget. A custom widget allows you to create actions for your favorite websites, contacts, and schemes. The network widget keeps you up to date on current upload and download speeds and network traffic.
You love to customize your iOS experience.
You have no desire to tinker.