Improve vocabulary skills with Vocabulary Prep. Today only: Receive one month of premium access free of charge. Simply tap and hold on the additional lessons to unlock.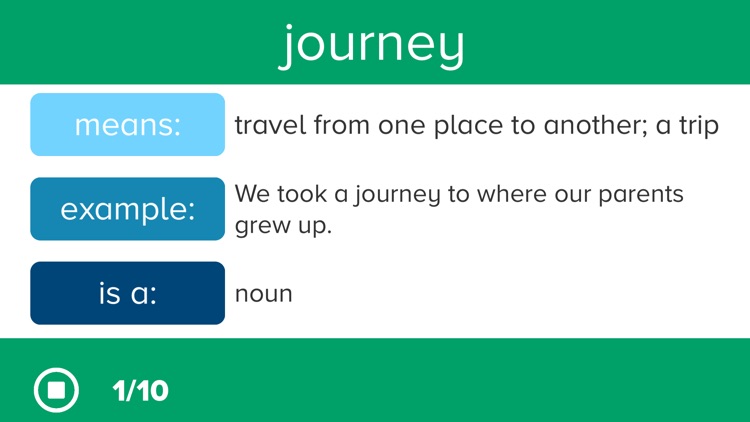 Parents and teachers.
FREE

($1.99)

For a limited time
FREE

($1.99)

For a limited time
Why we picked this?
Vocabulary Prep will help your child learn new words and their definitions. They're able to take vocabulary quizzes that feature a word at the top of the screen and four possible definitions at the bottom. Whether they guess right or wrong, your child will be able to see the correct definition along with the word used in an example sentence. Vocabulary Prep includes hundreds of vocabulary words to learn, and adheres to common core standards for grades three through six.
You're interesting in helping your child improve their vocabulary.
You're child isn't between the ages of eight and twelve.