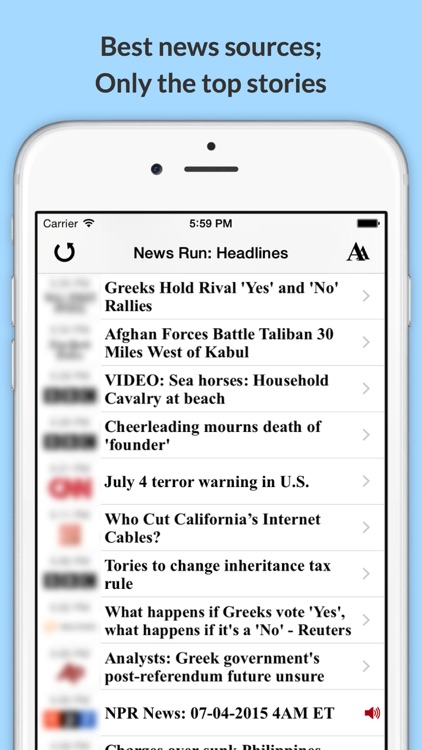 News Run: Top Headlines & Audio News on the Go!
Valiant Rock, Inc.
- TOP NEWS from MAJOR news sources, GROUPED by 5 key categories - Headlines, Business, Politics, Tech & Lifestyle
- AUDIO news updates for commuters, drivers, runners, hikers and anyone on the Go!
- Slide-out audio player to LISTEN to news while browsing other articles.
- Search across multiple news sources.
- Easy...