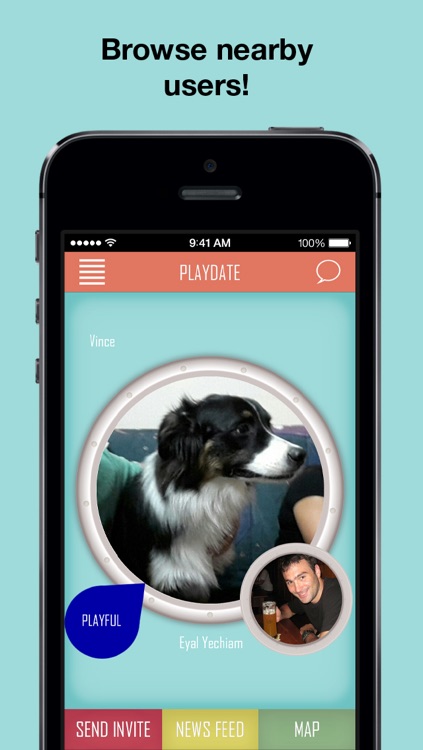 PlayDate - Where Dogs & People Meet
Gary Feuerstein
Dogs love to play and people love to meet!

Playdate is a location-based mobile application that connects fellow dog owners and helps them find a playdate for their dogs in their surrounding area.

Send real time playdate invites by looking who is around you on the map or by browsing through the...