Keep
up
With
Your
Favorite
Games
in
GamerCal
June 30, 2017
When you're a hardcore gamer, or even just a casual enthusiast, there's a lot to keep track of. Not only do you have to learn and remember game play strategies and techniques, but then you have special events. Missing out on these can sometimes frustrate you beyond belief, so you need a way to remember when the events are about to happen. GamerCal can help with that.
Forgetting events in your favorite iOS game will be a thing of the past once you install this app.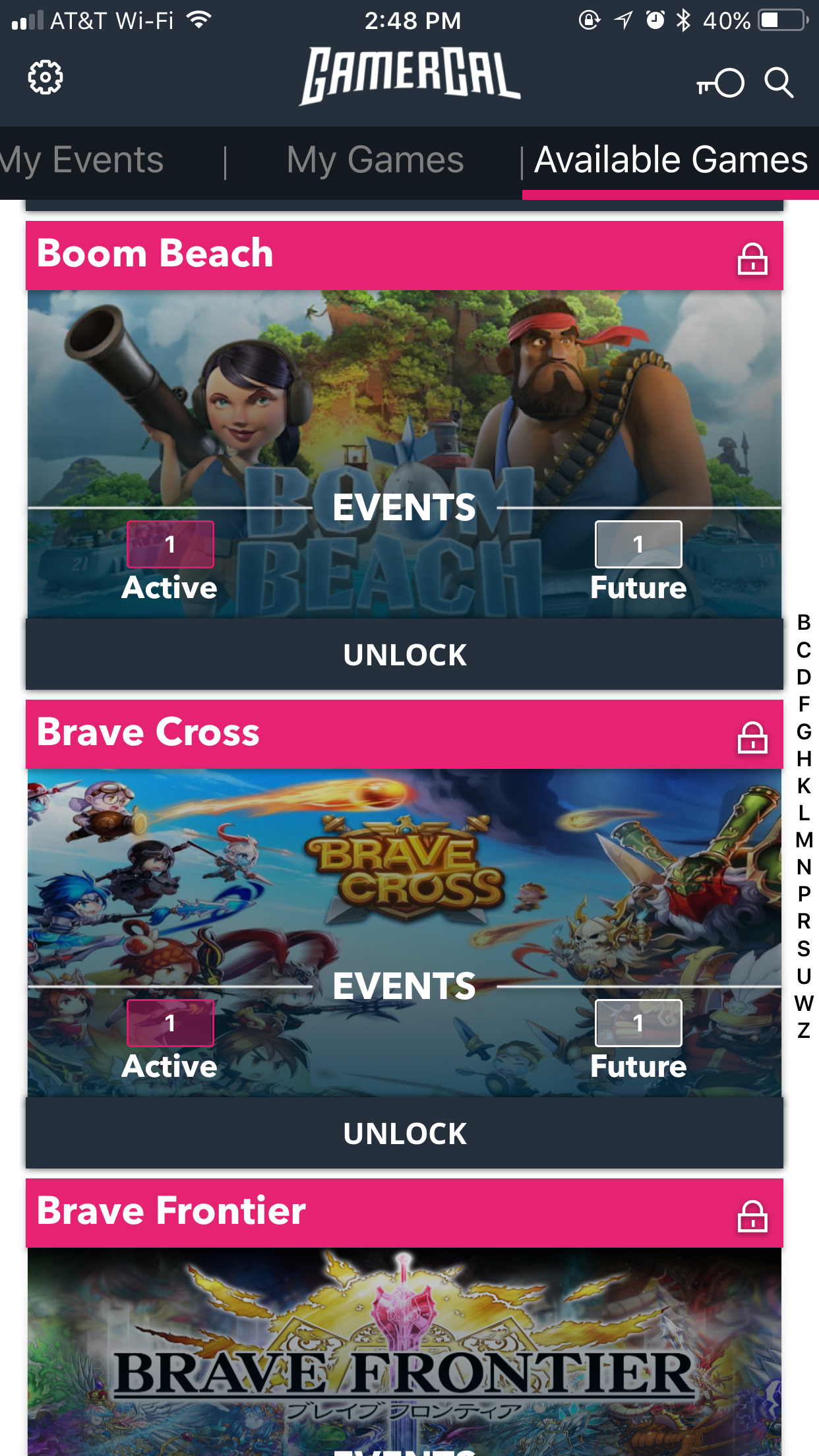 With GamerCal, you can keep track of all of the games you play. From Pokémon GO to Clash Royale, all of your favorite mobile games are tracked in this one app. Using GamerCal is incredibly easy.
All you have to do is browse through the exhaustive list of iOS game titles until you find the one you want. Before adding a game, you may want to glance at the Active and Future fields, just to make sure the titleis actually providing its information to GamerCal. If you just see 0's, there aren't any events happening. You may still want to unlock it, though, especially if you know the game has special events that you've missed in the past.
Tap to unlock your game, and you'll have access to all of the scheduled events for that game.
Never be frustrated again by missing gaming events
You'll maximize your game play and never miss out on an advantage, because GamerCal lets you know when it's happening. You can even customize your notifications, so the app will send you a reminder as early or as late as you want.
If your favorite game isn't listed, all you have to do is fill out a form in the app, so the developers can add it to their list. It's as easy as that.
The Agenda view is an awesome way to check your day at a glance, and see which events are taking place. You can also fast-forward to the weekend or beyond, checking out what upcoming events you want to be sure to take advantage of.
This app keeps track of all sorts of events. It includes limited-time offers, sales, in-game events, server maintenance, and much more.
GamerCal is also providing unique opportunities for influencers and game developers to promote themselves and engage their audiences. Just get in touch with them at [email protected] to learn more!
When it comes to keeping up with gaming events, you probably want a helping hand. GamerCal provides that for you.
FREE
GamerCal - Game Event Tracking
GamerCal