Movies Now - Find where to watch movies
by MovieLaLa
What
will
you
watch
tonight?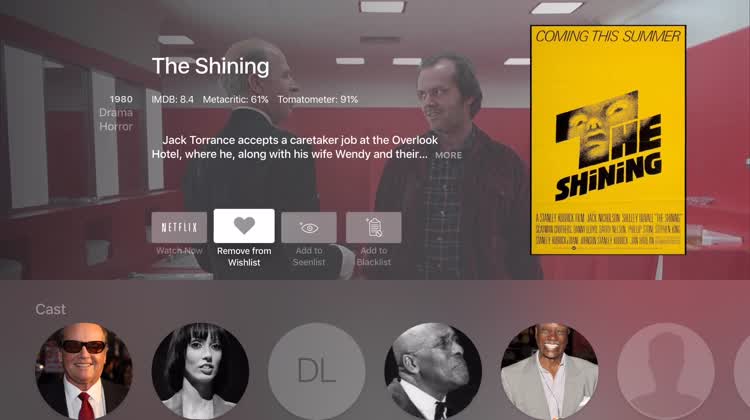 Because finding the perfect movie shouldn't be difficult
Removed

from the App Store
Movies Now by MovieLaLa is a universal app for movie fans that automatically detects the subscriptions in Apple TV. In doing so, you can see which movies are available right now.
What will you watch tonight? With MovieNow, you'll always know what's playing on your favorite video streaming service. Just look and decide if it's something you want to see tonight.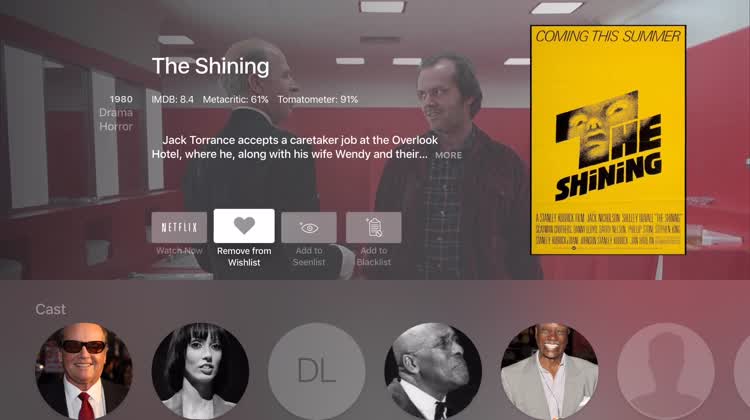 What is it about?
This Apple TV app allows fans to browse movies; find where to watch them across Movies Now, Netflix, HBO. With one simple click, it opens where the film is available and you can easily start to watch the film through your favorite provider. It's that simple.
For those who...
Love movies
Subscribe to multiple providers
Likes getting help in picking a movie
Not for those who...
Only uses iTunes
What's a subscription?
Hates asking for directions
Why we love it
Until Cupertino gets around and offers a true TV guide for Apple TV, we're left with tools like Movies Now. Thanks to this app, we know what movies are available on our subscription services.
App Details
Last updated
June 20, 2016
Release date
March 11, 2016
App Store Description
Movies Now by MovieLaLa is a universal app for movie fans that automatically detects the subscriptions ( Hulu, Netflix, HBO, Crackle for now) in Apple TV.

Watch by MovieLaLa allows fans to browse movies; find where to watch them across Movies Now, Netflix, HBO. With one simple click, it opens where the film is available and you can easily start to watch the film through your favorite provider. It's that simple.

We even allow you to customize your experience by allowing you to filter movies by genre, rating and providers.
You can even hide the movies that you've already watched, as well as blacklist the movies that you never want to see again :)

Search for any title and instantly see all the options to stream it across premium services like Hulu, Netflix, HBO.

We built a very simple way to add the movies you already watched through very easy to use lists. Finally, you can organize your movies and viewing needs like never before. Try it out to see how easy it is to use.

Features:
- Browse movies
- Filter movies by genre, rating and providers
- Detect Netflix, HBO, Hulu and filter based on your provider
- Simple listing to manage your movies: Seenlist, blacklist, Want to watch list
- Hide/Show your Seenlist, blacklist, Want to watch list
- Check the movies of celebrities and cast
- With one simple tap, we open the movie in one of the subscriptions that you subscribe to
- Watch movie trailers