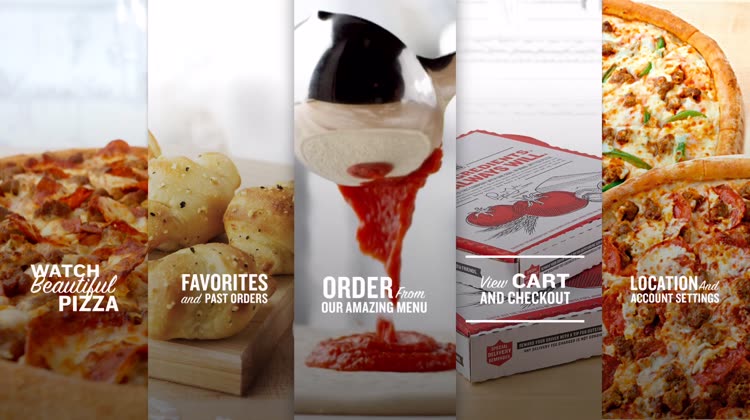 Pick
a
size
and
customize
Keep your feet kicked up and still get your favorite Papa John's pizza delivered.
FREE

in the App Store
With Papa John's Pizza on Apple TV, you can browse through the menu options, access favorites you have saved, and check out with an easy-to-use interface.
Find your favorite pizza. Browse through the menu options which are displayed nicely and categorized. From signature pizzas and lighter choices to wings and poppers to desserts and drinks, you have the full Papa John's menu at your fingertips. If you would like to access your favorites or past orders, you can do so right from the main menu screen.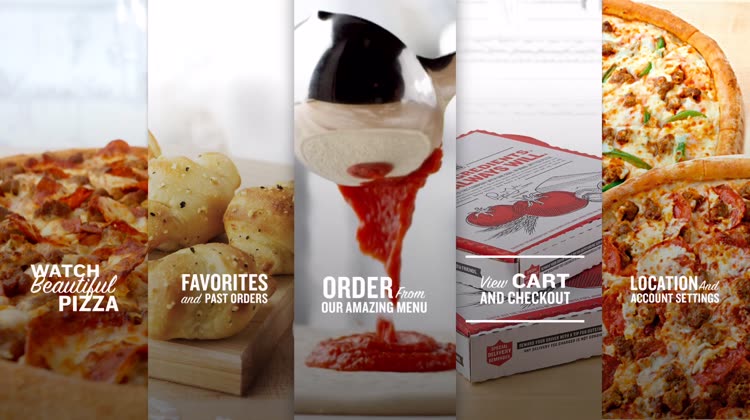 Pick a size and customize. After you have made your pizza selection, just scroll to see the available sizes and prices for each. You can click to put the pie directly into your cart or choose to customize it. Meats, veggies, and more are available and easy to add. Then, just pick a side, add it to the whole pizza, or double it up.
What is it about?
You are all relaxed on the couch watching an awesome movie or playing an exciting game on Apple TV when hunger strikes. With the Papa John's Pizza app, you can now just pause what you are doing, order a fresh, tasty pizza, and get right back to the fun.
For those who...
Own an Apple TV and enjoy Papa John's pizza
Love the idea of ordering delivery right from their TV
Not for those who...
Dislike Papa John's pizza
Prefer to order their delivery by calling the location
Why we love it
The Papa John's Pizza app on Apple TV just makes sense. You can look at the menu with everything from pizzas to drinks to desserts, order favorites you have saved, check out easily with a click, and never leave the couch, well, not until your tasty pie arrives of course.
App Store Description
Download the Papa John's App and order your favorite pizza and sides in a flash! It's easy to locate Papa John's restaurants near you, find special online offers, and you can track your order to your door.

Papa John's iOS APP FEATURES

The Entire Menu
Order any of our delicious pizzas, sides, drinks, desserts, and extras!

Push Notifications
Special offers and notifications are delivered directly to your mobile device.

Special Offers
Get offers and coupons from your neighborhood restaurant. Use the convenient app inbox to receive and store super deal offers.

Faves and Past Orders
Save up to four of your favorite orders, and save past orders for 90 days (account login required).
Find a PJ Near You
Improved mapping helps you find the closest Papa John's location.

No Account Required
Order with or without a PapaJohns.com account.

Anywhere
Change your location and order from any Papa John's in the USA.

Pay Your Way
Cash, Credit Card, Visa Checkout, most stores even take checks, or use PayShare, an easy way to split the bill with friends after your order is placed.

Any Time
With our Future Ordering feature, you can place your order online 24 hours a day! Order for lunch or this weekend's party, right now. Choose the specific time you'd like your order to be ready or delivered.
Speed Menu
Just want a large Pepperoni or Cheese pizza? We have you covered!

Papa Rewards
Earn FREE pizza and select sides (account login required).
Order. Earn. Eat. Repeat.

Papa Track
Track your delivery order and be notified when your pizza is on the way.

Save Time
Select "Keep Me Logged In" at sign in to save time and earn Papa Rewards faster!
For use at U.S. locations only. Have questions or comments about this app? Contact us at http://www.papajohns.com/contact-us/