Hack And Slash The Samurai Way All Over Again In Samurai II: Vengeance, Arriving This September
August 2, 2010
MadFinger Games has announced that the
acclaimed Samurai: Way of the Warrior
, which first launched in September 2009 for iPhone and iPod touch, will be receiving the sequel treatment now one year later in the form of
Samurai II: Vengeance
.  It seems like a no-brainer since the original title has been downloaded over 750,000 times since its launch.
As you would assume with a sequel,
Samurai II: Vengeance
will improve on the original in almost every way while keeping much of the game's roots intact.  You will be allowed to hack and slash enemies to bits using the original and intuitive swipe mechanic, but those who are just unable to get the hang of it can go with the more tried and true joystick this time around. The game will also expand on the original story, giving twice as much gameplay with new weapons, puzzles, traps, objects, bosses, combos, and more.  It will also feature a survival mode to add to the replayability once you finish the campaign. Under the hood, however,
Samurai II: Vengeance
is an entirely different beast.  The game will utilize the powerful Unity 3D 3.0 engine, which will certainly make all of those bloody battles sequences much more appealing to the eye.  Because of this, the game will only support the iPhone 3G, iPhone 3GS, iPhone 4, iPod touch 2G/3G, and iPad.  It will be optimized to take advantage of each device's strengths, however. Adding to the list of different,
Samurai II: Vengeance
will sport a completely rewritten AI, which utilizes the GOAP (Goal Oriented Action Planing) architecture that has been used in hit games like
F.E.A.R.
,
Silent Hill: Homecoming
,
Stalker
, and more, in order to deliver more intense fights.  The camera view has also been changed from a static isometric view to a cinematic view; and finally, players will be allowed to roll in and out of combat.
Samurai II: Vengeance
will be hitting the App Store sometime this September at a yet-to-be-determined price.  As always, we will be sure to let you know the moment it hits.  In the meantime you can marvel at the iPad-optimized screenshots included in the article.
Mentioned apps
$2.99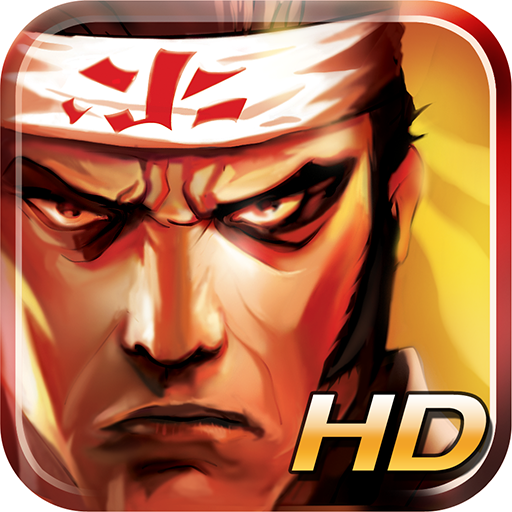 Samurai: Way of the Warrior HD
MADFINGER Games, a.s.
Related articles