Test
Your
Resort
Building
Skills
In
Virtual
City
2:
Paradise
Resort
HD
April 7, 2012
Virtual City 2: Paradise Resort HD (Free) by G5 Entertainment is the sequel to best-selling city building game Virtual City. In this game, you will build thriving resort towns in places like Florida, Alaska, Utah, and Nevada.
In each level, you will be presented with a city that needs improvements, and you will be have a series of goals to complete in order to make the improvements and finish the level. This will be a familiar system if you have played G5's other Virtual City games.
Building a thriving city will require factories, office buildings, homes, and entertainment facilities, all of which need to be connected with roads. You will also need an array of vehicles to keep up with production and shipping, such as transport trucks, garbage trucks, and busses to ferry your citizens around town.
The interface is well done, and everything is controlled with taps. Virtual City 2: Paradise Resort is not an easy simulation game, so it's great that there's a detailed tutorial system that helps you figure out new elements in each level.
Every level also often introduces new gameplay, which keeps things feeling fresh, because it gradually becomes more complicated to run a successful city.
You're tasked with keeping your own citizens happy, which requires buildings like movie theaters and gyms, as well as maintaining hotels for visitors and trading goods with neighboring cities that produce goods that your city does not.
You will often need to recruit a certain number of citizens to finish levels, and keep their environments up with trash removal and eco-friendly buildings. Your buildings and vehicles will all need to be regularly updated in order to continue to have enough income to keep your city running.
Factories and finished goods require complex supply chains. For example, to produce a pie, you will need a grain farm, a dairy farm, a bakery, and a mill, plus a shopping mall where the pie is ultimately sold to consumers. There are 12 different products that your city can produce, so you will need to make sure you're creating the right kind of supplies for the product that you are selling.
Occasionally, natural disasters will strike, including fires and diseases, which must be dealt with immediately, so make sure to keep an eye out for notifications while playing.
Every level has a time limit, but the game does not end if you go over, so you can take as long as you need. This will, however, prevent you from earning level achievements.
All in all, this is a complex, in-depth game that will take some time to master. If you've played and enjoyed the other Virtual City games, this is more of the same gameplay (in fact, there's very little new here, so it may even be a bit repetitive).
Likewise, if you enjoy city building and time management games this is a decent title to pick up, with 52 levels, 29 mission scenarios, and 98 achievements to earn.
Virtual City: Paradise Resort HD can be downloaded for free so you can try it out, and the full game can be purchased in-app for $6.99. The iPhone version is also available for $4.99.
Mentioned apps
Free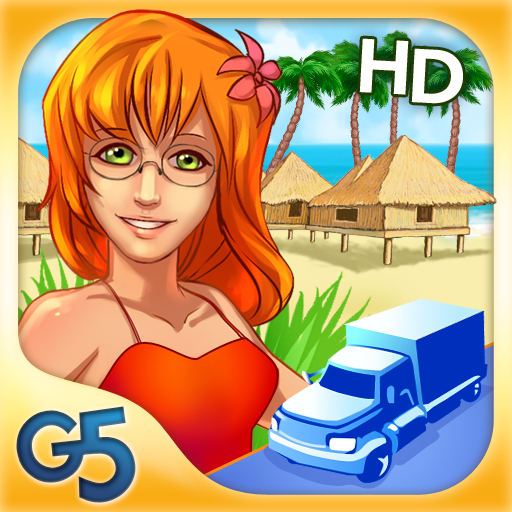 Virtual City 2: Paradise Resort HD
G5 Entertainment
Free
Virtual City 2: Paradise Resort
G5 Entertainment
$6.99
Virtual City HD (Full)
G5 Entertainment
Related articles