Shop for all the things you like from the Home Shopping Network with the official Apple TV app
HSN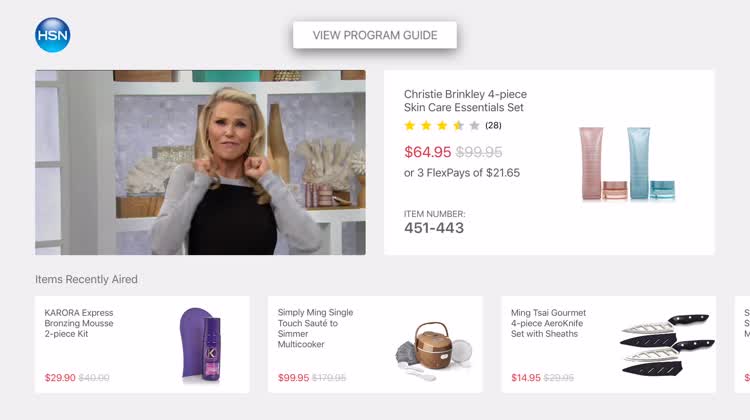 For those who enjoy watching HSN and buying stuff featured on it
You know HSN the shopping channel. Now meet HSN the shopping app for Apple TV. Never miss out on the latest programs featuring your favorite hosts and celebrity guests with the built-in guide. And never miss out on exciting stuff by shopping popular brands and buying their products.
Why we love it
Featuring HSN and HSN2 Live, the app is sure to show you something you'll love, be it from a past, current, or upcoming event; there's a handy program guide to help you stay on top of your online shopping. The app also offers detailed product descriptions with images and even live presentations, so it's easier to decide whether to place an order for that piece of furniture, jewelry or whatnot you've been eyeing.
For those who...
You can't get enough of HSN.
You want to shop a variety of brands from HSN's shows, both old and new.
Not for those who...
You don't find the shows and brands featured on HSN to your liking,
You don't like online shopping in general.