The App Store takes delivery of hundreds of new apps per day. The overwhelming scene makes it possible to easily overlook an exciting game, valuable productivity suite, etc. However, we have a solution. Today's Best Apps tackles this problem by providing you with a handpicked and tested list of apps that are truly worth your consideration each and everyday.
iPhone:
YouTube Capture by Google, Inc. (Free, 26.0 MB): An alternative to uploading videos through the iOS Photos app, this official Google app includes stabilization and color correction as well as the option of applying a YouTube provided soundtrack song.
MusicBox Theatre – Christmas Present Launch by Chin Yiu Chau (Free, 16.7 MB): If you're a big Christmas song fan and enjoy the simple sound of a classic music box than this is the audio player for you. Either manually spin the handle on this very elegantly and masterfully crafted recreation or let it auto play. This special edition includes six Christmas songs with two additional music packs available via in-app purchase.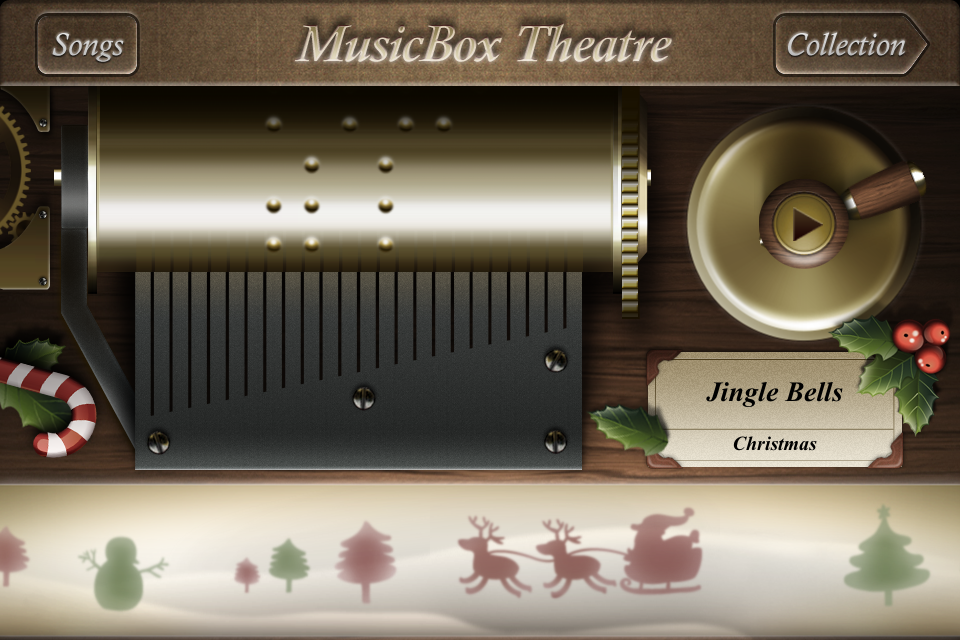 SoundStudio Pro by LifeVision Studios ($0.99, 34.1 MB): Create a dance scene wherever you are with this mobile dubstep soundboard and mixing app. Construct a funky beat with several different effects, toss in some fun and whacky vocals, and even throw in some songs from your music library.
Small Business Stories, Inspiration & Expertise by Mobi Creative Inc. (Free, 10.7 MB): Whether you've been running a small business for a few years already or just have an idea, this is a great way to gain some insight. The content consists of inspirational stories to tips and opinions. Not only can you learn something from other small business owners, you can help others by sharing your own stories, providing recommendations, and answering questions.
Universal:
Message Designer ® by Message Screen Designer and Lock Secret Production (Free, 18.9 MB): We all like to add our own personal flare to things, and why not IMs or texts? With this utility, you can add backgrounds and emoji as well as change the font style, font color, and text shadow color. The app includes 38 preconfigured themes, 30 colors, nearly 200 fonts, and more than 250 emoticons. As a note, the message is converted into an image that can be sent via iMessage, MMS, and some IM services.
iPad:
Ice Patrol HD by Blue Tuna Studios ($0.99, 72.5 MB): Loosen up those fingers because things are going to get tough. Destruction from the sky threatens the arctic, but the penguins can overcome it with your help. You'll be tapping and holding all over your iPad screen as you command the penguins to eat incoming meteorites while disarming onslaughts of bombs. This action-packed and fast-paced arcade game includes two difficulty modes and Game Center integration.
StateOfCash by Alexandru Ciobanu ($4.99, 22.4 MB): No matter how much money you make, it's never a bad idea to keep track of your finances. Using this budget management tool, you can easily see what you're spending the most money on, which items are recurring, and how much you have left over, if any. The app allows multiple accounts, searching, and category input, plus offers an itemized list, pie graph, optional category budget quotas, and a financial health exam.
Turntable Limited Edition by absolutLabs. (Free, 9.1 MB): This somewhat unique music player works just like a real turntable. Play your tracks normally and marvel at the old school mechanics or even use it as a DJ component, i.e., scratch pad.