The App Store takes delivery of hundreds of new apps per day. The overwhelming scene makes it possible to easily overlook an exciting game, valuable productivity suite, etc. However, we have a solution. Today's Best Apps tackles this problem by providing you with a handpicked and tested list of apps that are truly worth your consideration each and everyday.
iPhone:
Say What! by Colin Dunn ($0.99, 6.0 MB): Now you can have the option to play the popular word guessing game, Catch Phrase, whenever and wherever. Technically, you can make up your own variations of the rules, although, you can read up on the standard guidelines and procedure by clicking or tapping here.
Universal:
UPWORDS® by Lonely Star Software, Inc. ($1.79, 7.1 MB): The popular letter stacking crossword puzzle game has gone digital! Play solo, compete against up to three others in a pass-and-play local multiplayer, or challenge someone anywhere on the planet in an online match. The game features auto-save, support for multiple simultaneous matches, and Facebook integration for online play. An ad-supported version is also available.
Coexistence by Jason Johnson (Free, 55.3 MB): Here's a very interesting mixture of genres, a game that requires match-3 rules to create a simulation-type community. As you're provided with randomly generated plants, buildings, hazards, and repair tools, you must strategically place them on the board to construct clusters. When you match three or more items, they get upgraded to bigger ones. The ultimate objective is to grow the neighborhood as large as possible while keeping it balanced without being blocked by hazards, namely hazardous wasteland areas you can't build or grow plant life on.
Word Search Little Books by Roger Peters (Free, 12.7 MB): This is a dream come true for word search enthusiasts. The app features 17 category-specific books with 10 puzzles each. Five books are open immediately with the remainder able to be unlocked as you succeed.
Steampunk Racing 3D by Arb Studios LLC (Free, 32.1 MB): There's more than water that's getting heated in this action-packed steampunk racing game. While working on speeding past opponents using elegant and aggressive driving maneuvers, you'll be worrying about how to best utilize and avoid drop spikes, missiles, and other weapons secretly packed in these contraption looking cars. The game features a solo campaign, online multiplayer tournaments, upgradeable cars, power-ups, and Game Center integration. A banner ad does appear in menus.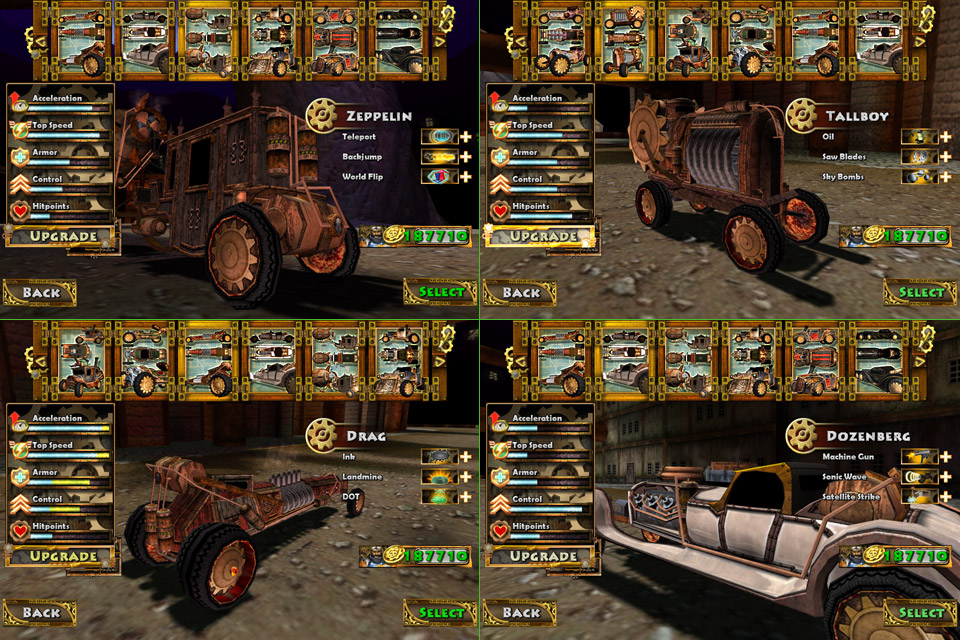 Portray by Wooji Juice Ltd ($0.99, 42.6 MB): With this truly artist-focused image editing app, you can take actual control of applying sketch effects to make images appear truly artistic. Having the options to adjust intensity and radius, rub your finger over the canvas to slowly reveal the chosen image beneath. In addition, you have the choice of three color styles and the ability to have the app fully draw the image for you, much like a standard effects app.
Swipe – Add Text or Captions to your Photos by Dana Shakiba ($0.99, 17.0 MB): Quickly and easily add a title, caption, or other text to your images. All it takes is a quick swipe to start the process. After that, just enter the text and adjust the font, color, size, rotation, position, opacity, and alignment. Modified images can be exported to the iOS camera roll or shared via email, Facebook, Twitter, Flickr, Tumblr, or even as a physical postcard. In addition, they are saved to the in-app gallery where they can be edited again and again.