Help Ida discover who she is in this beautiful puzzle game
Monument Valley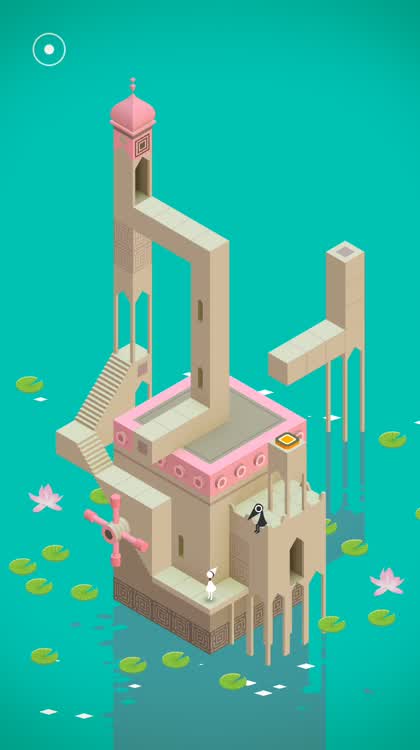 For those that enjoy thought provoking puzzles presented through artistic design.
Monument Valley is an Escheresque puzzle game where you help guide Princess Ida through illustrious stages that are designed to be intricate optical illusions in order for her to figure out who she is. The art style in the game is revolutionary, and everything is beautiful and stunning. While the game may seem a bit short, there is more content available through in-app purchases. And in the end, it's all about the experience getting to the end than how much time you spend playing it.
Why we love it
Monument Valley is a breakthrough puzzle game that has inspired many others like it. The optical illusions are stunning and intricate, puzzles are more about the experience than challenge, and it is just one of those games you must experience for yourself. It's revolutionary, and for good reason.
For those who...
Love puzzles
Love artistic games
Want something soothing and is more about the experience getting there
Not for those who...
Want something longer and fast-paced