Top
AppAdvice
News
And
Apps
Of
The
Past
Week
November 20, 2011
The Kindle Fire better than the iPad? George Clooney as Steve Jobs? iOS 5.1 arriving soon? These and other questions were (almost) answered during the week that was.
Industry News
Rumor: New iOS 5.1 Update To Include Several Siri Improvements / Read Full Article
In a report this week
, German based site Macerkopf.de
is telling us that, according to their sources, Apple is intensively working on Siri and that the next version, iOS 5.1 will be bringing new features and deeper integration. The new features will be centered around Siri having access to hardware allowing the popular AI to take a picture, make a video, turn on/off Wi-Fi and turn on/off Bluetooth. Alright, so the source might not have much of a track record. Yet a lot of sites are covering the news this week so we thought we would chime in as well. Indeed, we think it makes a lot of sense, and it would allow us to 
stop adding JavaScript code as contacts for a work around
to its current limitations. The article goes on to say that, unfortunately, they don't believe iOS 5 will not see any further updates in 2011, which means we could be waiting until the new year to get a hold of these features. Either way, we can't wait for all the other great things Apple will do with Siri. If you have any of your own you'd like them to include, tell us in the comments because maybe... Apple is listening!
AppleCare+ Now Available Within 30 Days Of Any iPhone Purchase / Read Full Article
If you're still on the fence about whether your new iPhone needs a
full warranty against accidental damage
, an extended warranty, or nothing at all, there's good news as Apple has once again made its rules more flexible to accomodate new iPhone owners.
As discovered by MacRumors
, Apple is now giving every new iPhone buyer up to 30 days to sign up for the additional $99 AppleCare+ warranty. As opposed to the traditional AppleCare, which retails for $69 and extends your warranty for a year,
AppleCare+
also covers accidental damage you might cause by dropping your iPhone, or some other horrible mishap. Originally, Apple made the AppleCare+ exclusively available on the day of your iPhone purchase. However, due to the confusion around that limitation and many technical problems at the iPhone 4S launch, this was temporarily extended. Now, Apple is officially giving everyone a chance to think about it for a while.
Following your new iPhone purchase, you have 30 days to call Apple or drop by the Apple Store to add the plan to your device.
Five Reasons Why The Kindle Fire Matters – To Apple Fans / Read Full Article
Apple fans may chuckle, but the arrival this week of Amazon's first-generation Kindle Fire may have a significant impact on what direction Apple takes with future iDevices. In fact, when we look back at this week in a few years, we might remember it as the week that most changed the iPad and for the better. It arrived moments ago: An email from Amazon announcing that my Kindle Fire is on the way. In receiving this email, I'm getting that feeling of excitement usually reserved for the anticipated arrival of the next-generation iPhone and/or iPad. Yes, even this Apple fan is getting excited about having a tablet not part of the Steve Jobs' ecosystem. Let's be clear; the Kindle Fire is not going to be an iPad killer. In fact, I don't expect its arrival to hurt Apple's bottom-line significantly. Still, you can't discount Amazon and how its arrival into the broader tablet market could influence Apple moving forward.
The AppAdvice Kindle Fire Review / Read Full Article
Until this week, the Apple iPad largely defined the emergent tablet market. Starting this week, however, that is almost certainly going to change, with the introduction of Amazon's Kindle Fire, which arrives on the scene at less than half the cost of the iPad 2. The $199 device, which I've tested for a few days, isn't the iPad killer many expected when it was unveiled in late September. Still, it is a good product with plenty of features. As such, I wouldn't be at all surprised if it surpasses iPad 2 sales during the holiday season and perhaps into 2012.
George Clooney Set To Play Steve Jobs In Biopic? / Read Full Article
Sony Pictures may have found its Steve Jobs for the upcoming biopic on the late Apple co-founder and CEO. Academy Award Winner George Clooney may soon be tapped for the role, according to
The Sun
. The movie, based on Jobs' official biography by Walter Isaacson, is expected to begin filming in 2012. According to the report, Clooney is going head-to-head for the role with his former "ER" co-star, Noah Wyle. Wyle, of course, previously played Jobs in the 1999 TNT TV series, "Pirates of Silicon Valley." The Steve Jobs movie, which may involve Aaron Sorkin, the writer of Sony Pictures'
"
The Social Network,
"
will examine Jobs' entire life, but specifically focus on his time at Apple.
Readability Heads To iOS – Let The Competition With Instapaper Begin / Read Full Article
A strange yet interesting story overtook the blogosphere yesterday and today, which could directly affect how many of us use our iDevices.
Readability
yesterday 
announced
that it would soon launch its own "read it later" delivery service for the iPhone/iPod touch and iPad. Unfortunately, this makes Readability a competitor for Marco Arment and his popular 
Instapaper
service. Yet, this is only half the story. In 2010, Readability and Instapaper teamed up to create one unifying app for iOS. At the time, Readability was largely focused on giving web users a much better, some would say, cleaner, reading experience. Meanwhile, Instapaper focused more on creating iPhone and iPad apps. Unfortunately earlier this year, Apple ultimately rejected the app and the two organizations ended their brief partnership. In turn, this lead to Readability's announcement.
App News
The Word Is Out: OmniFocus For iPhone And Siri Get Along Pretty Well / Read Full Article
On Friday, The Omni Group pushed a
much welcomed
update of
OmniFocus for the iPhone
to the App Store. The iPhone version of the popular GTD manager is now able to work with Siri to add tasks using your voice. Although previously, you could use
Siri to send emails to OmniFocus
, this way your tasks get sent straight from your mouth into OmniFocus. I should note: this obviously only works with the iPhone 4S. The magic happens by syncing your iOS 5 Reminders over iCloud and also syncing OmniFocus for iPhone with iCloud.
WolframAlpha Brings Overhead Flight Tracking To iOS / Read Full Article
Thanks to an update to its search engine,
WolframAlpha
now provides information about planes flying over your current location using information obtained by the U.S. Federal Aviation Administration. The new service, which looks quite promising, was announced via the
WolframAlpha blog
. Using the WolframAlpha website or
iOS app
, simply type, "flights overhead" into the search location. The information provided includes a listing of the planes overhead, where they are coming from and what airline is operating each flight. In addition, the flight's altitude and angle from the horizon relative to you is also listed. Currently, the service only works for flights with at least one end point in the U.S. Plus, the information includes a five-minute delay.
How To Get Your $25 Zinio Credit - For Use On Any Device / Read Full Article
To celebrate the launch of the Kindle Fire,
Zinio
, the world's largest magazine marketplace online, is offering new customers a $25 credit off of any purchases made between now and March 2012. Best of all, you don't need Amazon's new tablet to qualify. To take advantage of this credit, signup for a new Zinio account either through their website, zinio.com, or qualified tablet and/or smartphone device. Once you do, a welcome email will follow within 24 hours. Finally, a second and final email will arrive shortly afterwards, which includes your $25 in "Zinio Bucks." These dollars must be purchased through the Zinio website. However, all purchases that are made are available from inside any Zinio-enabled device.
Nine Days In, My Jawbone UP Review / Read Full Article
Folks, it's been nine days since I began using the Jawbone UP, the celebrated iPhone accessory that is supposed to change the lives of those that use it. Today, I render my verdict on both the wristband and the free app.
What Is The Jawbone UP
As a review, the
Jawbone UP is a $99 accessory
that you wear on your wrist. Its purpose, according to the Jawbone website, is to "inspire you to live healthier." To do so, the UP tracks your movement, sleep, and food intake 24/7. You then sync UP with the
free Jawbone
app.
Mentioned apps
$19.99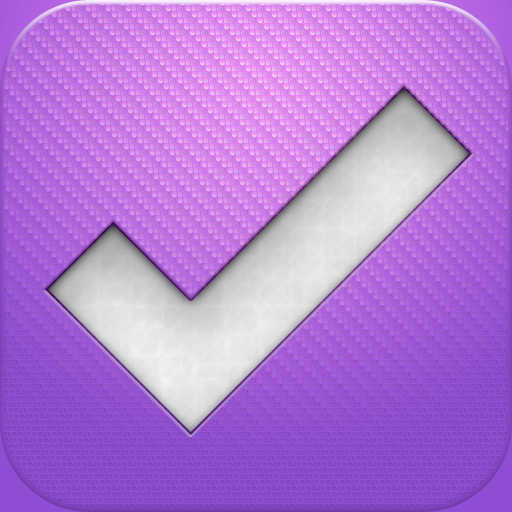 OmniFocus for iPhone
The Omni Group
$1.99
WolframAlpha
Wolfram Alpha LLC
Free
Zinio - Your Magazine Newsstand. Explore, Read, Shop from thousands of magazines worldwide.
Zinio LLC
Free
UP by Jawbone
Jawbone
Related articles