Free for a limited time
9 Clues: The Secret of Serpent Creek (Full)
by G5 Entertainment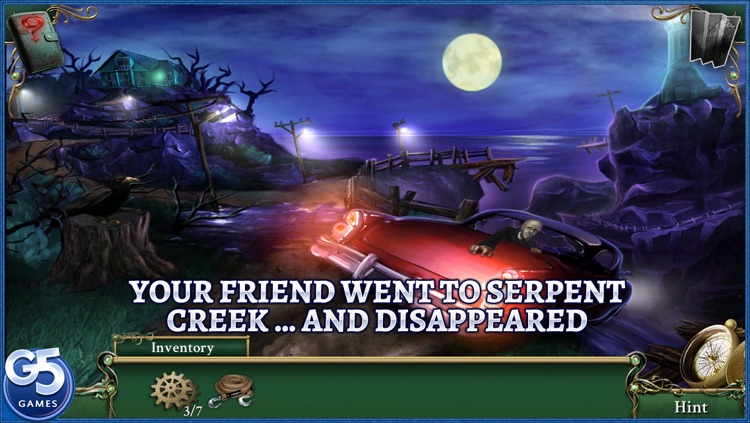 $4.99

in the App Store
A terrifying threat has descended upon a quiet 1950s town and only you can stop it in this eerie point-and-click adventure game.
What on earth happened here? Find the clues.
Fix the door mechanism. Fix the door mechanism by placing the gears on the pegs until they are all spinning
Find clues. Tap the objects.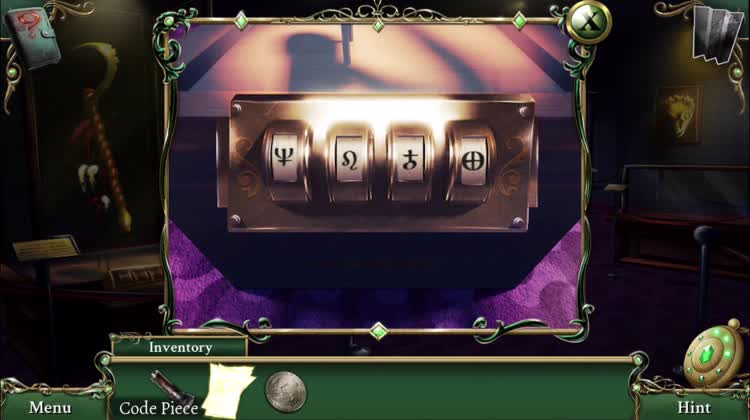 Find and use the code pieces. Place the right order the code pieces.
Complete the puzzle. Reassemble the mural. Tap the pieces to rotate them.
What is it about?
Free for a limited time! Don't miss out!
For those who...
It's for fans of classic adventure games with dark twists.
Not for those who...
The game can be a slog, especially if you find yourself stuck and continuously in need of hints.
Why we love it
If you like your adventure games with an extra pinch of weird, 9 Clues is worth checking out. It utilizes the classic point-and-click mechanic to perfection.
App Store Description
Free for a limited time! Don't miss out!

Save your best friend and an entire 1950s town from a terrifying threat!
Your dearest friend, the journalist Helen Hunter, traveled to the coastal town of Serpent Creek to report on the Serpent Festival. Now she's missing, and the last phone call she made was to you. As a paranormal private investigator, Helen wanted you to weigh in on some frightening things she'd discovered. She asked you to come immediately.
The first thing you see upon arriving in Serpent Creek is a humanoid, snake-like creature. Clearly, Helen's fears were not groundless. It seems the town's streets are crawling with snakes, the ground shakes with violent tremors, people are sleepwalking and, to make matters worse, no one remembers a blonde journalist.
Investigate mysterious locations and solve challenging puzzles to piece together clues about what happened to Helen. Reveal the evil that clutches this crippled town and stop a nefarious plot to bring the Snake God back to our world!

● 53 eerie locations
● 13 clever puzzles and mini-games
● Six strange characters
● 19 achievements to unlock
● Thrilling story set in 1950s America
● Game Center Support
● iPhone 5 Display support
____________________________

Game available in: English, French, Italian, German, Spanish, Portuguese, Brazilian Portuguese, Russian, Korean, Chinese, Japanese, Polish
____________________________

Sign up now for a weekly round-up of the best from G5 Games! www.g5e.com/e-mail
____________________________

G5 Games - New game apps every week !

Collect them all! Search for "g5" in iTunes!

Adventure:

▶ Games Navigator – By G5 Games
▶ The Secret Society® - Hidden Mystery
▶ Letters From Nowhere: A Hidden Object Mystery
▶ Nightmares from the Deep™: Davy Jones, Collector's Edition
▶ The Cursed Ship, Collector's Edition

Strategy:

▶ Virtual City Playground®: Building Tycoon
▶ Doomsday Preppers™
▶ Stand O' Food® City: Virtual Frenzy
▶ Brave Tribe: Village and Farm Building and Management
▶ Supermarket Mania® 2
____________________________

VISIT US: www.g5e.com
WATCH US: www.youtube.com/g5enter
FIND US: www.facebook.com/g5games
FOLLOW US: www.twitter.com/g5games