Read and share Notable Quotes with this reference app.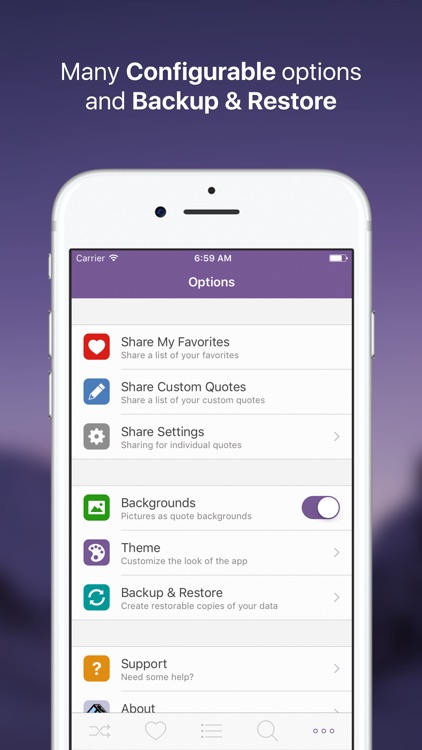 Those who need some food for thought.
FREE

($0.99)

For a limited time
Why we picked this?
Notable Quotes will bring a little fun and positivity to your day. Its collection of hand-selected quotes can be broken down by category or author, or you can view them at random. Quotes are presented with stunning backgrounds, and they can be shared with friends via text, email, Facebook, Twitter, or Pinterest. You're also able to view a daily quote via a lock screen widget. The app includes the ability to create and share your own custom quotes as well.
You need a daily pick-me-up. Notable Quotes is loaded with inspiring, humorous, and throughs-provoking quotes.
You would love to get Notable Quotes on your iPad or Apple Watch. It supports neither.