Create ornamental designs that are both artistically and mathematically captivating with iOrnament.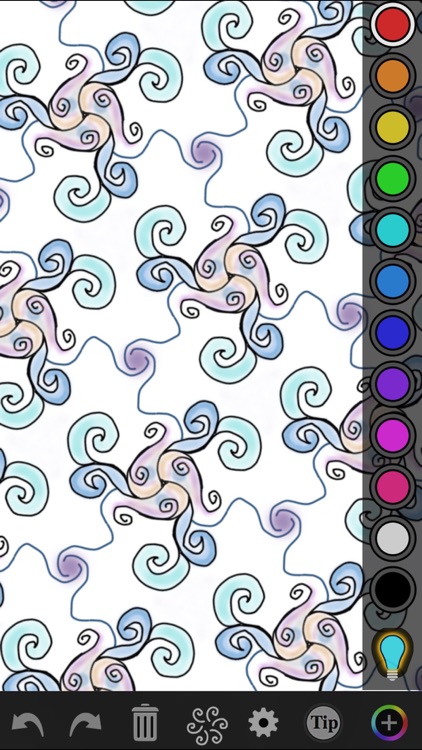 Those who aren't necessarily artistic but love to create.
FREE

($3.99)

For a limited time
FREE

($3.99)

For a limited time
Why we picked this?
Anyone can be an artist with iOrnament. As you draw strokes on the screen, iOrnament repeats them according to rules of symmetry. You're able to choose from 17 design groups and 10 colors, and customize the parameters of your pen via sliders. The app also includes unlimited undo and redo, the ability to change the symmetry type on the fly, classic ornament samples, zoom, and the ability to share your work via email, Twitter, or Facebook.
You appreciate good design. You don't have to a be a professional artist to enjoy the relaxed environment iOrnament creates.
You're not a patient person. Your art won't turn out. The app requires quite a bit of tinkering to get the exact results you want.