Organize your personal goals, ambitions, and expressions of gratitude with Wants and Thanks.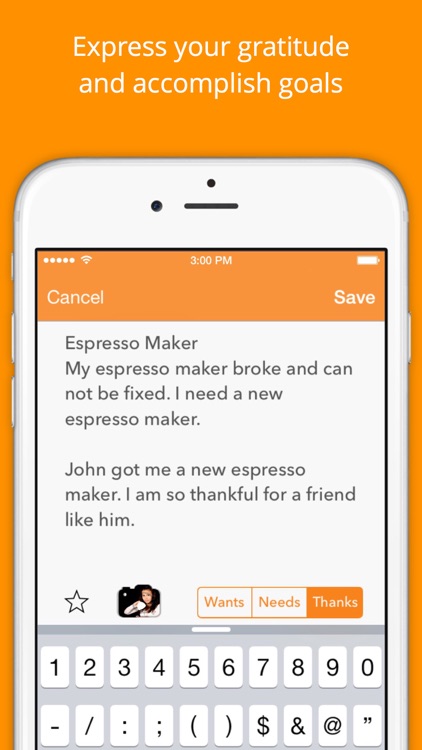 Those who want to find out if their lives are in or out of balance.
FREE

($0.99)

For a limited time
FREE

($0.99)

For a limited time
Why we picked this?
Your life can be categorized in three ways: Wants, Needs, and Thanks. By categorizing the things in your life, you're able to put it all into perspective. The app allows you to easily reorder lists by priority, attach photos to entries, and receive weekly reminders. Your progress is tracked with charts and graphs. Wants and Thanks includes the ability to share your entries via your favorite social networks, sync data across devices with iCloud, and create entries from Notification Center.
You need to focus on yourself. It provides a healthy reminder of what's important to you and what you need to focus on.
You're looking for a basic task manager.