Clash Fanatic is a comprehensive strategy guide and map download resource for the hit mobile game Clash of Clans. TODAY ONLY: Unlock the Golden Tip in-app purchase that removes all ads for free! Simply launch the app and tap on "Remove Ads" or "Leave a Tip" $0.00 to redeem.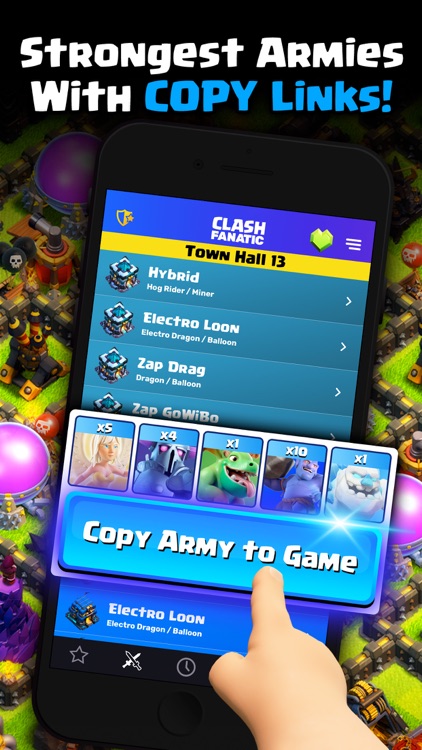 Clash of Clans fans of all levels.
FREE

($4.99)

For a limited time
FREE

($4.99)

For a limited time
Why we picked this?
Dominate your opponents with valuable defense and attack tips with Clash Fanatic. This app will help you learn the best attack strategies and army compositions. It is filled with Clash of Clans lingo so you can communicate like a Clash legend. Clash Fanatic will improve your overall performance so you can get more wins.
You are looking for new tips and strategies to improve your gameplay.
You aren't into Clash of Clans.