*** 48 Hour Sale - 50% Off - Buy Soon ***

A+ Best Easy Pressure Cooker Recipes - A Healthy Way to Cook
by Alex Baik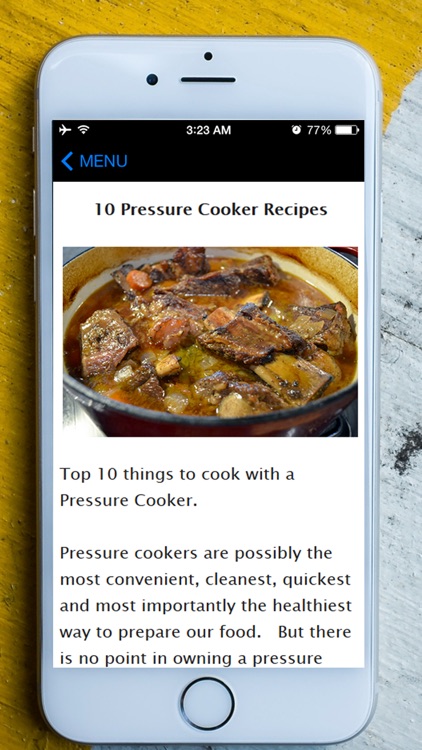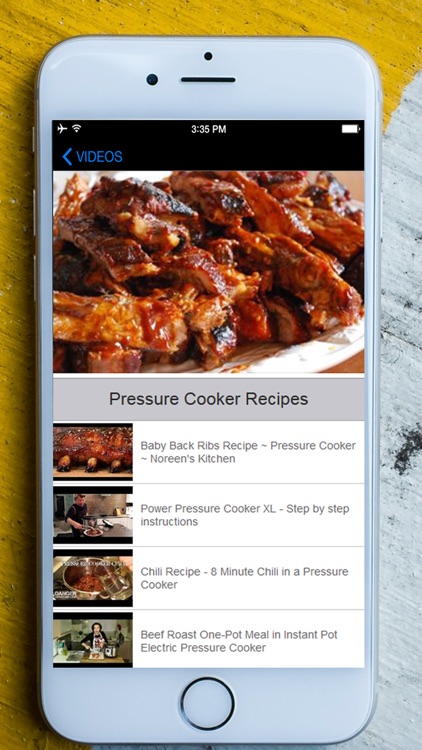 What is it about?
*** 48 Hour Sale - 50% Off - Buy Soon ***
App Store Description
*** 48 Hour Sale - 50% Off - Buy Soon ***

Pressure cookers are a cook's dream come true. They make meats very tender, and they do it fast! How about a nice pot roast in only minutes? No more waiting all day for a pot of beans; you can make them in less than 40 minutes. If you're starting to get the idea, get delicious pressure cooker recipes here and a lot of recipes inside that you can learn. Enjoy your cooking!

Pressure Cooker Recipes is an app that includes some very helpful information for how to make a Pressure Cooker recipes

Pressure Cooker Recipes includes;

[+] Top 10 Pressure Cooker Recipes

[+] The Best Corned Beef Pressure Cooker Recipe

[+] Rice Pudding

[+] Chicken Recipes in a Pressure Cooker

[+] A Healthy Way to Cook

[+] Two Fat-Free and Healthy Slow Cooker Recipes

[+] Sweet Slow Cooker Recipes and Crockpot Desserts

[+] Slow Cooker Recipes for Busy People

[+] Making Chicken Soup Using Pressure Cookers

[+] UCC Video Tutorials

.... And Much Much More!

So What Are you Waiting For !?! Download the "Pressure Cooker Recipes" App Now!

And learn how to cook Food using Pressure Cooker Today !!