Rotate doorways at high speeds to continue to align them with new ones upcoming.
A Hollow Doorway
by Kenny Sun
watch trailer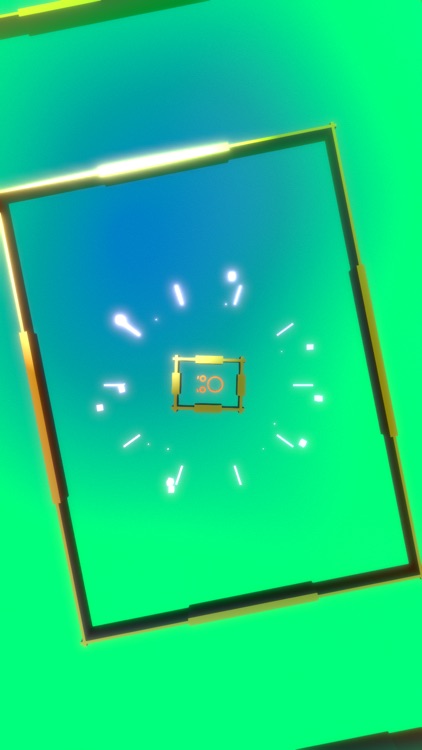 FREE

in the App Store
The game is reminiscent of Super Hexagon, but with rectangular shapes. Slide your finger to adjust the angle, as the rectangles keep expanding outward.
What is it about?
A Hollow Doorway is a meditation on the meaningless. A love letter to nothingness and an introspective look at the heart of purposeless infinity. Desperately swipe and spin your doorway in a futile attempt to match the rotation of rapidly approaching concentric walls as sweat pours from your armpits and your soul pours into your trembling thumb. It's fun!
App Store Description
A Hollow Doorway is a meditation on the meaningless. A love letter to nothingness and an introspective look at the heart of purposeless infinity. Desperately swipe and spin your doorway in a futile attempt to match the rotation of rapidly approaching concentric walls as sweat pours from your armpits and your soul pours into your trembling thumb. It's fun!

- Pretty cool gameplay (it's all right)
- 9 levels with an infinite array of difficulty modes
- No filler: a veritable infinity of meticulously handcrafted doorways
- 10 brand new tracks from JACK+JIM (they're good)
- Loot boxes (I'm sorry)
- Put a face on your doorway!
- An in-app purchase to remove loot boxes from the game (I'm sorry)
- Game Center support: 34 achievements & 5 leaderboards
- iCloud support
- Taptic feedback (iPhone 7 and newer)
- iPhone X support