Abducted is a new episodic adventure game from Sunside Inc
Abducted
by Sunside Inc.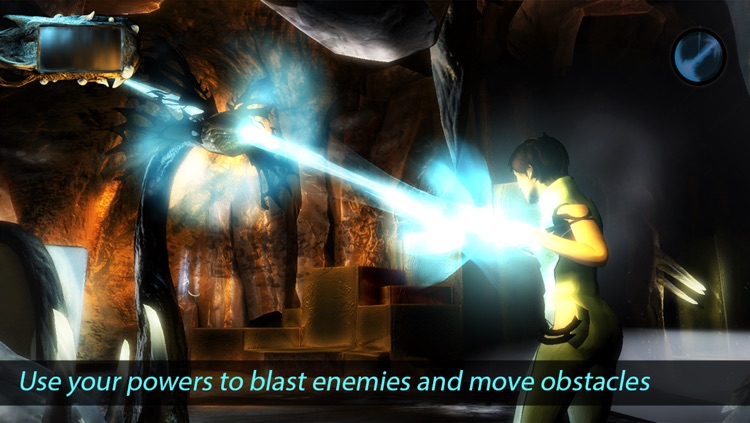 $0.99

in the App Store
An episodic adventure game that has you trying to escape from an alien environment. Abducted is suited for fans of the adventure and puzzle game genres.
What is it about?
Abducted is a new episodic adventure game from Sunside Inc. for the iPhone and iPad. Abducted by aliens and taken thousands of light years from home, you have one ultimate goal: Escape. But you have so many unanswered questions… How did you get here? What is this place? Who took you and why?
Why we love it
If you've always been a fan of point-and-click adventure games, Abducted will bring you into the future. It has the same style of gameplay, just set in gorgeous 3-D environments.
Abducted is $0.99 but there are more add-ons
$4.99

Omega Skill Upgrade

$2.99

Skill Pack 10,000

$0.99

Skill Pack 1,000

$3.99

Skill Pack 25,000

$1.99

Skill Pack 5,000
App Store Description
Abducted is a new episodic adventure game from Sunside Inc. for the iPhone and iPad. Abducted by aliens and taken thousands of light years from home, you have one ultimate goal: Escape. But you have so many unanswered questions… How did you get here? What is this place? Who took you and why?

Uncover the deep and complex mystery surrounding your origin as you explore breathtaking alien environments rendered with dynamic lighting, shadows, and volumetric fog with the next generation of Sunside's in-house game platform Radiance™.

Abducted features an immersive all original musical score produced by the award winning composers at Voodoo Highway Music & Post Inc.

Watch the official trailer: http://www.youtube.com/watch?v=RFmBKDRmslo

Recommended Devices:
● iPad Air, iPad mini with Retina display
● iPhone 5s, iPhone 5c

Supported Devices:
● iPad Air, iPad mini (all versions), iPad 4, iPad 3, iPad 2
● iPhone 5s, iPhone 5c, iPhone 5, iPhone 4S, iPod touch 5
● Universal Application
● Requires: iOS 6.1

Unsupported Devices:
● Phone 3Gs
● iPod touch 4 and older