*Finally the TRUE Action Battle RPG you've been waiting for
Age of Ishtaria
by PARADE game
watch trailer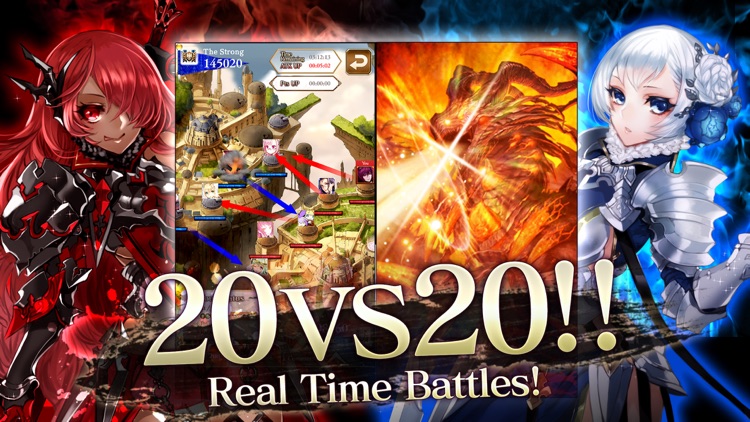 What is it about?
*Finally the TRUE Action Battle RPG you've been waiting for!*
Age of Ishtaria is FREE but there are more add-ons
$9.99

1000 Ishtarian Crowns

$29.99

3000 Ishtarian Crowns

$4.99

500 Ishtarian Crowns

$0.99

100 Ishtarian Crowns

$49.99

5000 Ishtarian Crowns

$84.99

8400 Ishtarian Crowns

$2.99

300 Ishtarian Crowns
App Store Description
*Finally the TRUE Action Battle RPG you've been waiting for!*

Mix up devastating attacks to create your own combos! Launch your enemies into the air before slamming them back into the ground? OK! Or lock them into submission with powerful debuffs? It's all up to you!

Over 400 Units drawn by incredible illustrators.

*The illustrator Team*

An all-star cast of both veteran artists and hot, new talent breath life into these stunning characters!!

(in no particular order)
Llo, COGA, nikuball, Ixy, Azumi Tohru, Kawaku, Matayoshi, Saburo, Yumenosiki, Maekawa Yuichi, Kuramoto Kaya, Suzuki Jiro, Makai no Jumin, Toru Takaya, itiyann, GODTAIL, Higuri Yu, KeG, and many more!

*Story*

"This is the Kingdom our fathers built,
a land of blood and tears.

This is the Land that we call home,
at the end of this cursed Age.

This is the Age that we live in,
where STORM consumes crop and kin.

This is the Tale that we will scribe,
in the Age of Ishtaria.

In the Age of Ishtaria."

- The Prophetess

*Price*
Free to play (In game purchases available)

*Recommended Platform*
Iphone 4S, iOS 6.0 or newer.