Roll dice and swing your sword.
Ancient Legacy
by Game Stew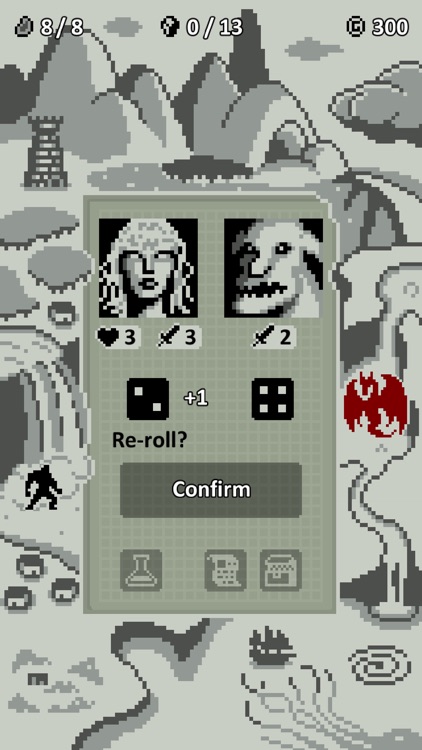 What is it about?
Toucharcade 4/5 - "A Clever Hybird of Roguelike And Board Game"
For those who...
It's for fans of games like Tower of Fortune and War of Eclipse.
Not for those who...
There is a lot of luck involved, and the gameplay can feel a tad slow-paced.
Why we love it
If you enjoy rogue-like games at all, you have to check out Ancient Legacy. The addition of dice makes it completely unpredictable every play through.
Ancient Legacy is $0.99 but there are more add-ons
$4.99

Hero Pack

$4.99

Chest

$1.99

Mascot

$0.99

Samurai

$0.99

Knight

$2.99

Bag

$1.99

Coin

$0.99

Rogue

$0.99

Bard

$0.99

Ranger
App Store Description
Toucharcade 4/5 - "A Clever Hybird of Roguelike And Board Game"

-----------------------------------------------------------
Ancient Legacy is a table-top style RPG with rogue-like elements. You play as a hero who must explore a dark world while fighting monsters, building their base, solving quests, and collecting four Ancient Legacy to seal the evil god.

Features
- Roll the dice and swing your sword as you test your luck and strategies
- Venture across a world map that connects to 5 different areas
- Build and upgrade your camp to help you on your journey
- 4 powerful Ancient Legacy to collect
- 4 environment boss wait for you to challenge them
- 9 heroes with different abilities to choose and play (7 need to be unlocked)
- 10 achievements to conquer
- 32 kinds of enemies to face off against
- 63 random events with mythical creatures, strange allies, and more
- Endless fun as you fight, explore and adventure with dice

-----------------------------------------------------------
Facebook
http://www.facebook.com/TowerofFortune

Gameplay Movie
http://youtu.be/NDtIZ9N0q30