Tap and match colorful balloons to free birds and pop piggies
Angry Birds Blast
by Rovio Entertainment Oyj
watch trailer
Tap to match. Tap on two or more matching balloons to free the birds inside. Always keep track of the moves you have left; be sure to use them strategically to reach the level goal before they zero out.
Unlock boosters. Pop five, seven, or nine matching balloons at once to unlock a rocket, a bomb, or a laser gun, respectively. Especially when used in combination with each other, these boosters can help you pop more balloons in less time and therefore reach the level goal faster.
Pop the piggies. Pop balloons next to bad piggies, glass blockers, and other obstacles to get rid of them. They're quite tricky to destroy, so be sure to create booster combos and be mindful of your remaining moves.
What is it about?
In Angry Birds Blast, the titular furious fowl have been trapped inside colorful balloons by the bad piggies. As the player, you have to tap to match at least two balloons of the same color to set them free before hogs turn their eggs into omelets. The game includes more than 250 levels and dares you to earn three stars in every level, probably with the help of a variety of ballon-bursting boosters that may be unlocked by making special matches. Angry Birds Blast also features daily missions with rewards and Facebook integration allowing you to challenge your friends and get help from them.
For those who...
you enjoy matching arcade puzzle adventure games.
you're a fan of the Angry Birds franchise.
Not for those who...
you prefer less casual and more intellectually stimulating puzzle games.
you've had enough of those furious fowl and swindling swine.
Why we love it
Angry Birds Blast is far from an original game, what with its significant similarity to Candy Crush Saga and its use of widely familiar characters. But it still offers hours of puzzling fun with the high quality of gameplay, graphics, and sounds that players have come to expect from the Angry Birds franchise.
Angry Birds Blast has stickers
like these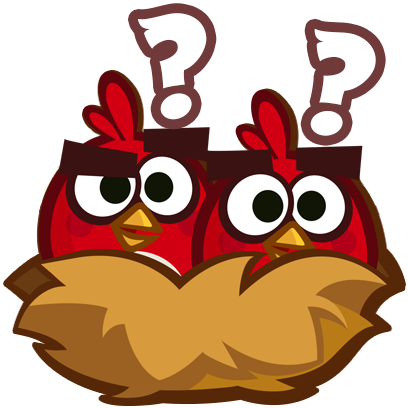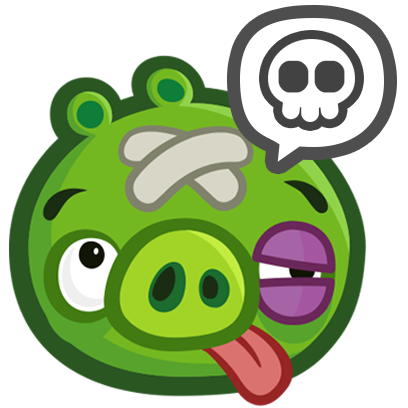 and more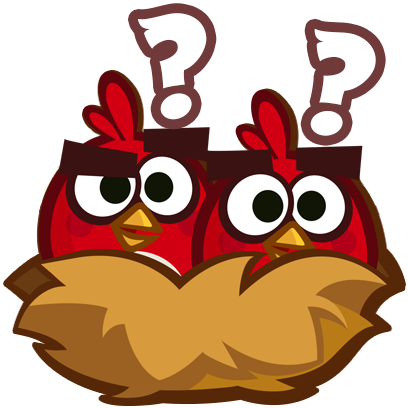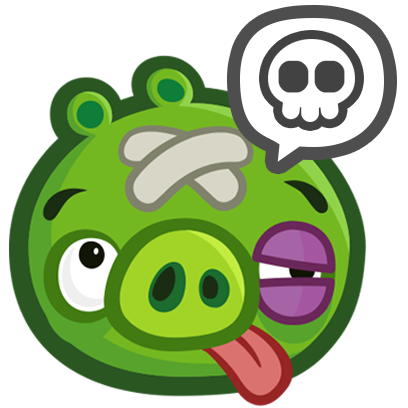 App Details
Last updated
February 12, 2018
Release date
July 13, 2016
Angry Birds Blast is FREE but there are more add-ons
$2.99

XS Gold Coin Sale

$4.99

S Gold Coins package

$9.99

Med Gold Coins package

$6.99

S Gold Coins package discount

$4.99

S Gold Coin Sale

$16.99

Med Gold Coins package discount

$0.99

Special Offer: Gold Coins

$19.99

L Gold Coins package

$29.99

L Gold Coins package discount

$16.99

Med Gold Coin Sale
App Store Description
Blast into a new Angry Birds puzzle adventure game! The birds are trapped inside balloons, and you can bet the pigs are behind it all. Tap matching balloons to blast them to smithereens and free the flock!

Use your balloon-bustin' skillz to outsmart the pigs and save birds in over 600 egg-celent levels! Find the smartest way to solve puzzles, crack high scores, and earn three stars.

Grab rewards every day in the Daily Quest. Already got 'em? Then go join the weekly events or chase down this month's puzzle pieces. Blasted through those? How about taking on the world in the global leaderboard?

There's plenty to do, and an ever-growing number of levels to master so get BLASTING!

Features:
· 600+ FUN LEVELS – with more added weekly!
· PICK UP AND PLAY – any time, any place even OFFLINE!
· TEASE YOUR BRAIN – with challenging & strategic gameplay!
· CREATE BOOSTERS – rockets, bombs, laser guns!
· DAILY CHALLENGES – earn free rewards and boosters!
· WEEKLY EVENTS – Mighty League, Treasure Hunt and more!
· PUZZLE CHASE – find pieces to new puzzles every month!
· PLAY WITH FRIENDS – connect to Facebook, yo!
· GLOBAL LEADERBOARDS – earn your spot with high scores!
· iMESSAGE STICKERS – a little Blast for iMessage!

----------------

Need some help? Visit our support pages, or send us a message! https://support.rovio.com/

----------------

Angry Birds Blast! is completely free to play, but there are optional in-app purchases available. Either way, you'll have a blast! Get it? I'll see myself out...

Terms of Use: http://www.rovio.com/eula
Privacy Policy: http://www.rovio.com/privacy