Forge your legacy
Battleheart Legacy
by Mika Mobile, Inc.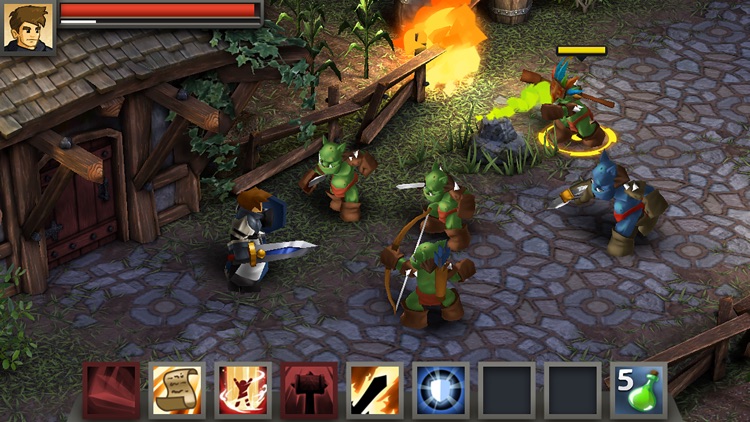 $4.99

in the App Store
Battleheart Legacy is the sequel to the cult-classic Battleheart. Take control of one of 12 playable characters and use their unique skills and talents to take down monsters and bosses as you go about and complete quests to earn your keep.
What is it about?
Battleheart Legacy is the sequel to the classic Battleheart. In this 3-D version, players control one character and go about completing quests to earn rewards, slaying enemies for loot and experience, and you can equip them with various gear to make them stronger than before. No matter what class you pick, you're able to perform a multitude of combat displays with their special abilities, and the game has good replay value.
For those who...
Like 3-D games
Enjoy adventure RPGs
Were fans of the original Battleheart
Not for those who...
Want a relaxing game
Don't like RPGs
Didn't care for Battleheart
Why we love it
Battleheart was a classic game at the time, and Battleheart Legacy is a good follow-up to that. The 3-D graphics are a step up from the original 2-D visuals, and the controls are intuitive and the combat is fun. There is high replay value here.
App Store Description
The spirit of Battleheart returns, re-imagined! In Battleheart Legacy, you will explore a rich and detailed fantasy world, customize your unique hero with dozens of powerful skills and items, do battle with hordes of enemies, encounter quirky characters and discover the stories of a troubled realm. Will you become a powerful wizard, or a notorious rogue? A noble knight, or a savage barbarian? How will you forge your legacy?

••• Features •••
• A refined real-time combat system, based on the award-winning "Battleheart". Move your character or attack your foes through simple taps, and unleash powerful special moves at the right moment to turn the tide of battle!
• Unparalleled animation and VFX make every battle a visual feast!
• An astounding 150+ unique skills across 12 classes to customize your character with. Poison your foes, crush them with giant two-handed weapons, put them to sleep with a song, or simply blow them up with a meteor strike. And with our unique multi-classing system, it's possible to combine classes into a nearly limitless number of combinations.
• Over 200 unique pieces of equipment to further tailor your character's play style.
• Incredible boss battles that will put your hero to the test!
• Use iCloud to transfer saved files from one device to another.
• Universal App.
• Game Center Achievements.
• Recommended Hardware - iPhone 4S, iPod touch 5th gen, iPad 2/mini or better