The creators of Subway Surfers present Blades of Brim
Blades of Brim
by Sybo Games ApS
watch trailer
What is it about?
The creators of Subway Surfers present Blades of Brim!
Swipe to attack your enemies. As you run up alongside Goons, you can swipe to attack them with your sword. If you don't slay them, they will attack you. So go on the offensive to keep from being killed before you can retrieve all of your loot.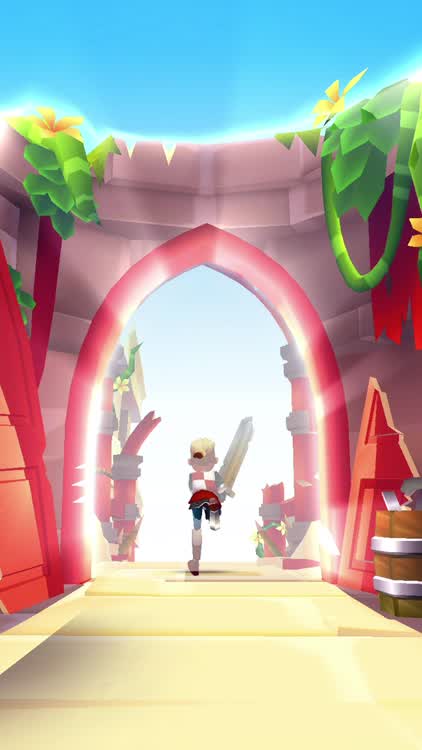 Rolling attacks are deadly. If you roll to attack a Goon, you can quickly take out two or even three of the enemies in a row. Combo moves get you extra points, so try to do this.
Summon your pet. For extra help defeating the goons, you can summon a variety of pets to aid you in your battles.
Blades of Brim is FREE but there are more add-ons
$2.99

STARTER PACK

$1.99

100 Essence

$4.99

265 Essence

$1.99

Stack of Essence

$4.99

Pouch of Essence

$1.99

12000 Coins

$9.99

Box of Essence

$9.99

560 Essence

$19.99

1190 Essence

$19.99

Barrel of Essence
App Store Description
The creators of Subway Surfers present Blades of Brim!
Join forces with the heroes of Brim to save the world from the invading army of Goons!
Step into an epic and enchanting universe where magic and mayhem awaits!

• Battle - Hordes of hideous enemies!
• Level up - Complete epic quests!
• Heroes - Unlock legendary heroes!
• Weapons - Powerful and upgradeable weapons!
• Armor - Boost abilities and appearance!
• Pets - Elemental wolves, horses and dragons!
• Fast paced - Hit-combos and wall-running!
• Portals - Ancient gateways into magical worlds!
• Compete - Become the greatest hero Brim has ever seen!
• The adventure begins now!



Supported devices: iPhone 4S and better, iPad 2 and better, iPod Touch (5th Gen) and better