Send private photos
Blur - Share disappearing private photos
by KeepSafe Software, Inc.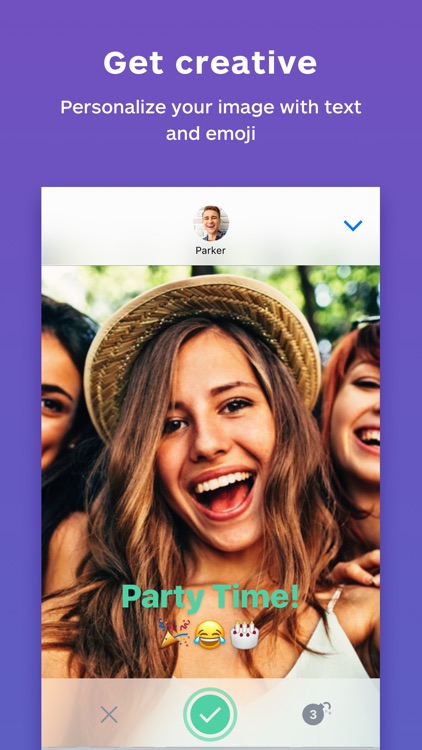 What is it about?
Blur is a new iMessage app that lets users send photos privately to others. The photos will stay blurred until they're actively being viewed, and you can set timers to have them self-destruct too. You won't have to worry about people seeing your silly photos by accident.
For those who...
Want to send private photos
Don't want other people to see their images accidentally
Not for those who...
Don't care about privacy
Don't mind others seeing their photos
Why we love it
Blur is easy to use and is a great way to send images privately to others through iMessage.
App Store Description
Send and receive blurred photos that self-destruct in iMessage. Make pictures creative with captions and emojis. Exchange disappearing Blur images for fun! Add spice, mystery, and anticipation...Make more of playful moments.

Pictures stay obscured in conversations and notifications, so personal images can't be seen by others. Never feel embarrassed again scrolling through Messages conversations or having a notification pop up at the wrong time.

With Blur, you have control over photos meant for your eyes only and can message photos discreetly. Blurred photos even vanish from conversations...

* Send in-the-moment photos with an added layer of privacy
* Express yourself with text captions and emojis
* Make viewed photos vanish in 3,5, or 10 seconds
* Pictures stay private until your friends get Blur
* Tap on blurred photos when you're ready to see them clearly
* Blurred pictures can't be forwarded or saved to camera roll