The game is hard, really

Brainsquare
by Sompom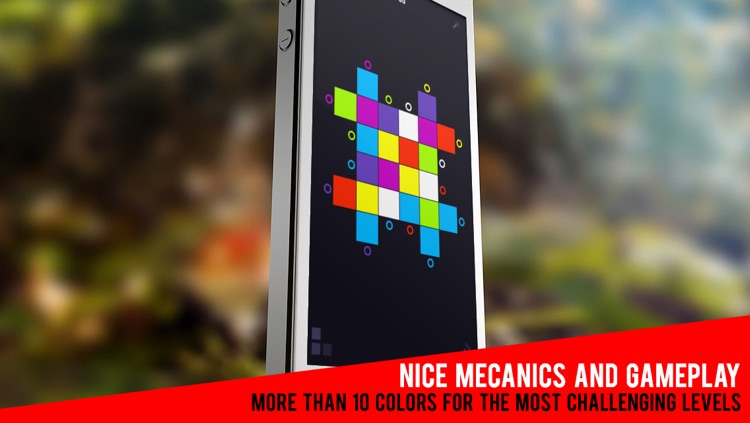 FREE

in the App Store
Swipe to slide tile pieces and align them with their matching pin colors in this puzzle game.
What is it about?
The game is hard, really!! If you don't like hard games, you've been warned. Even after catching the mechanics it will be a hard stuff to finish all the levels...
For those who...
It's for logic puzzle fans who enjoy a challenge.
Not for those who...
Again, this is one challenging puzzle game. If you're not fond of the idea of not advancing for a while, pick a different game from today's list.
Why we love it
If you enjoy mind-bending puzzle games, check out Brainsquare. It's easy to learn but painfully difficult to master.
Brainsquare is FREE but there are more add-ons
$0.99

5 Life Refill

$0.99

group of 5 Hints

$5.99

Unlimited Application

$1.99

Remove Ads
App Store Description
The game is hard, really!! If you don't like hard games, you've been warned. Even after catching the mechanics it will be a hard stuff to finish all the levels...
If it doesn't fit you, please take a look at Origin, it's free and easier.

" Brainsquare is set to test your grey matter...
Those with a penchant to test their mental wits will likely delight at the challenge held within Brainsquare." Appspy.com

"It is an awesome brain game full of crazy physics..." simplegamings.com


Brainsquare is a simple yet addictive puzzle game.
Link all pins of the same colors with their corresponding tiles to solve each board.

Combine logic and intuition to beat the levels and achieve mastery.

Challenge yourself and try to win a gold medal by solving the puzzle in a short number of moves and share-it on Facebook.

Content
- Nice mecanics and gameplay
- Growing difficulty and smooth progression
- More than 200 challenging and intriguing levels
- Original forms and combinations
- More than 10 different colors combination possible for the most challenging levels
- Relaxing music (or put the music that best fit your taste)

Enjoy!

The screenshots of the game were powered by PlaceIt