Bugs, shapes and robots is the seventh game in a series of fun educational apps by Kids Academy that many kids, parents and teachers have been waiting for

Bugs, shapes and robots face paint for toddler
by TINYHANDS APPS EDUCATIONAL LEARNING GAMES FOR BABIES TODDLERS AND KIDS CORP.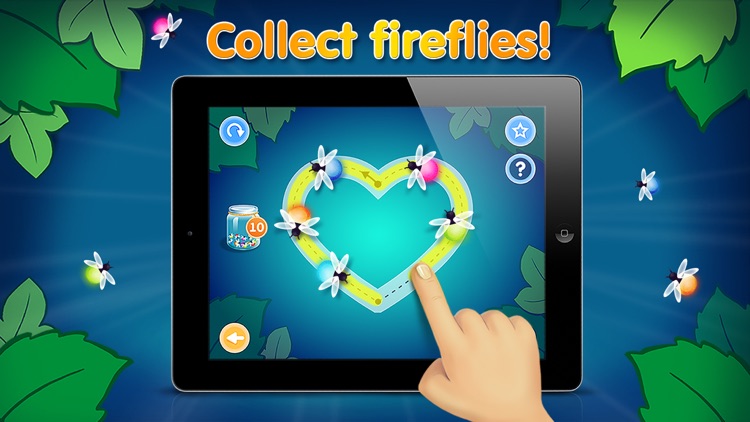 What is it about?
Bugs, shapes and robots is the seventh game in a series of fun educational apps by Kids Academy that many kids, parents and teachers have been waiting for!
For those who...
It's intended for children ages two through six.
Not for those who...
Some children will struggle with tracing on smaller screen devices.
Why we love it
If you're a parent or teacher, download Bugs, Shapes, and Robots today. It's especially useful if you have multiple children you want to monitor since you can create separate profiles.
App Store Description
Bugs, shapes and robots is the seventh game in a series of fun educational apps by Kids Academy that many kids, parents and teachers have been waiting for!

VALUE & FUN

* Learn shapes
* Play games
* Have fun!

Kids Academy • Bugs, shapes and robots is a fun educational game that is ideal for helping children aged 2-6 to learn their shapes. This is perfect for any young child getting ready to go to preschool!

Toddlers are encouraged to learn about shapes through interactions with engaging animations and sounds. There are 10 shape that kids will have fun with guided with a professional voice over. Every time your toddlers complete an activity, they collect shiny fireflies that can be released in the end of the game. Lively music, full voice over and sound effects respond to the child's efforts with positive encouragement and congratulations as appropriate.

Knowledge of shapes forms the basis of all learning and is essential for preparing children for reading, writing and math. Tracing activities develop fine motor skills and improve hand/eye coordination. Learning shapes develops ability to make logical connections which is a precursor to both math and language arts.

Features
-All major shapes patterns (circle, crescent, heart, hexahedron, oval, rectangle, rhombus, square, star, triangle etc.)
- Game improves concentration, memory and fine motor skills
- Game builds foundation for mathematics, geometry, reading and writing
- Delightful animations and interactive surprises throughout the game
- Entertaining game to practice shapes and patterns
- Create multiple child profiles
- Track the success of your kids with progress chart
- Colorful high resolution artwork and fun music keeps children engaged
- Aligned to school standards
- Developed with teachers
- Child-friendly gameplay