Insightful.

Calculate My Tips - Track your hourly rate and salary, income and wages
by Derick Teo
Add money earns and hours worked.
Check best day and other stats.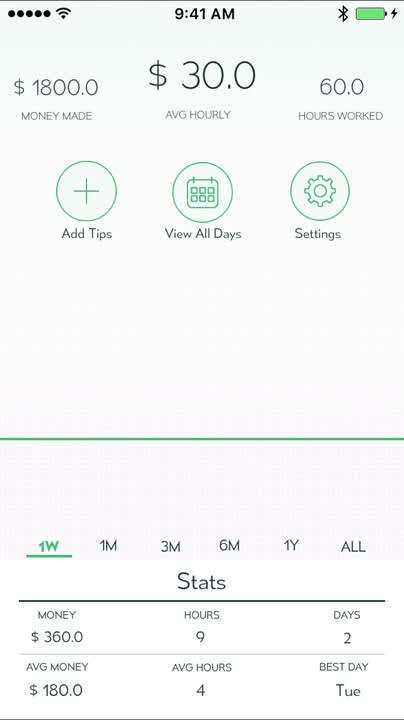 What is it about?
SIMPLE,ELEGANT,INSIGHTFUL - A MUST for people working tip based jobs to track their income. At the end of your shift enter your tip amount and with a couple clicks your income is tracked and presented in a beautiful graph.
For those who...
It's for those with tip-based jobs.
Not for those who...
What you see is what you get. The app is intentionally simple. There isn't a way to break down data any further.
Why we love it
If you earn tips at your job, you need this app. It's way more insightful than recording numbers on a calendar.
App Store Description
SIMPLE,ELEGANT,INSIGHTFUL - A MUST for people working tip based jobs to track their income. At the end of your shift enter your tip amount and with a couple clicks your income is tracked and presented in a beautiful graph.

STATISTICS:
-Best day to work
-Average hourly rate
-Average shift hours
-Total money earnt
-Total days worked