Number crunching.
Calculator +
by xNeat.com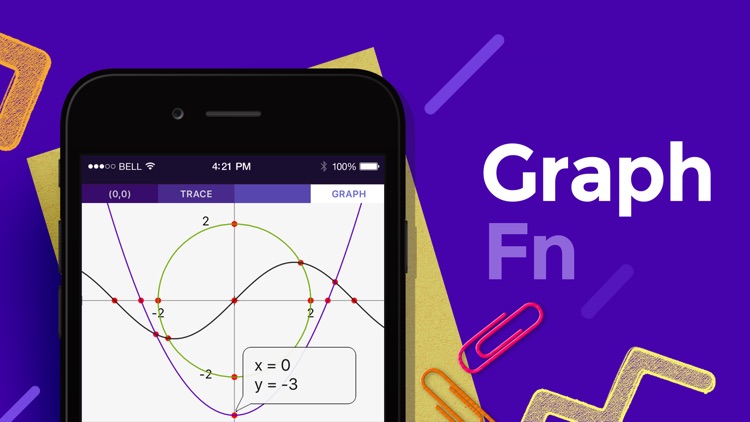 What is it about?
Award winning calculator app for iPad and iPhone with no ads. Designed with simplicity, usability and beauty in mind!
For those who...
It's perfect for everything from basic everyday calculations to complicated problems.
Not for those who...
Honestly, Calculator+ has a lot going for it. The only minor drawback is that if you want to use the handwriting calculator you have to draw each shape. It's not simply an option. It's a requirement.
Why we love it
If you're still looking for that perfect calculator for you iDevice, you can stop searching. Calculator+ will meet every need.
Calculator + is FREE but there are more add-ons
$9.99

Calculator

$3.99

Graphing Calculator

$2.99

Handwriting Calculator

$2.99

Polynomial Calculator

$2.99

Linear Calculator

$4.99

Scientific Calculator

$4.99

Calculator Plus

$2.99

Currency Converter

$2.99

Themes Pack

$2.99

Calc
App Store Description
Award winning calculator app for iPad and iPhone with no ads. Designed with simplicity, usability and beauty in mind!

FEATURES:

- Free scientific calculator
- NO ads! Yes completely without ads. NO annoying popups!
- Apple Watch support
- Elegant & Intuitive interface
- Supports handwriting
- Displays both the equation & the result at the same time
- Supports Fraction & Percent
- Supports many scientific functions
- Advanced editing by easily going back and forth
- Can be added to Today Screen

If you are looking for more advanced features you can upgrade to one or more of the following:


- Handwriting Calculator
- Solving for x with a polynomial Calculator for solving quadratic & cubic equations
2x³ - 4x² - 22x + 24 = 0
- Linear Equations Solver for solving system of linear equations
2x – y = 9
3x + 4y = –14
- Graphing Calculator to find the local min, max & intersection points
y = 2x³ – 4x
(x² + y²)³ = -27y²x²
- Currency Converter
- Base Converter ( HEX OCT BIN DEC )
- Multiple themes

Enjoy the FREE Scientific calculator on your iPhone & iPad with, no ads, no prompts & if you like it, support us by upgrading or giving us a positive review.

Thanks :)