** Always updated to latest Caltrain schedule
CaltrainMe
by MobileFriendly.me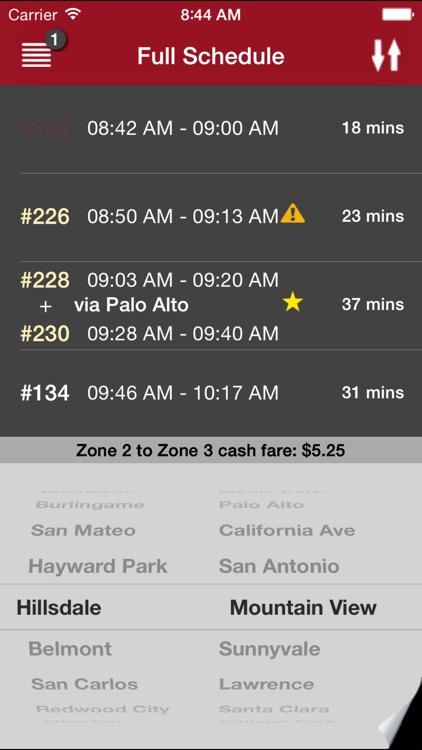 What is it about?
** Always updated to latest Caltrain schedule. (July 15, 2017) **
CaltrainMe is FREE but there are more add-ons
App Store Description
** Always updated to latest Caltrain schedule. (July 15, 2017) **
** Now includes Watch App **

Caltrain schedule application that focuses on usability, accuracy and simplicity.
Offline operation, instant schedule updates, riders alerts, bookmarks, favorite stops, accurate schedule for weekday and weekends.

What this application does:
• Provides accurate schedules about trains between stations
• Calculates possible transfers when no direct trains available
• Quickly shows the next trips between stations
• Switch between weekday and weekend schedules
• Accurate schedules for special weekday holidays
• Full schedule for easy look up by required depart/arrive time
• Conveniently highlights the next trip
• Fare pricing with zone information
• Timetable view with MyStops filtering
• Bookmarks for frequently used trips
• View bookmarked trips with Watch app
• Customizable push notifications
• ClipperCard© tag on/off reminders
• Periodic check for schedule data updates if enabled
• Instantly updates from caltrain.com when new schedules are published
• Share trip details via email/messaging
• Handsome Caltrain© system map
• Riders alerts/service advisories information
• GPS and Maps integration to find nearest station

Caltrain© is a California commuter rail line that operates between San Francisco and Santa Clara Valley.

This application is not affiliated with or sponsored by Caltrain© commuter rail.