Simple
Captune - Music Video Community
by Lemondo Apps LLc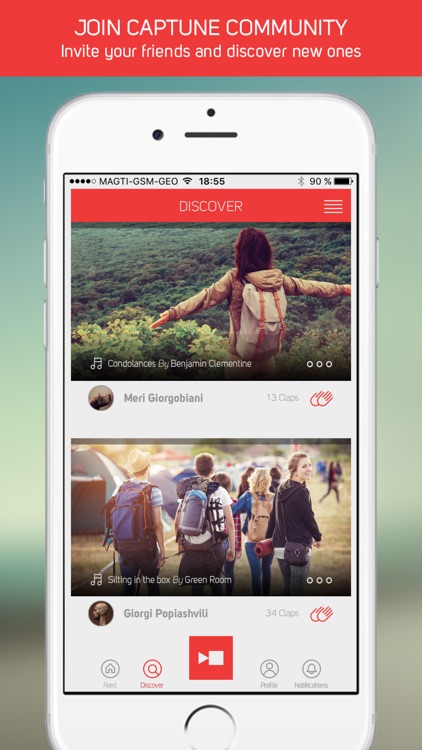 What is it about?
Simple! Fun! Amazing! This is what ALL the video apps offer.
For those who...
It's a super easy to use app for those interested in creating personalized music videos.
Not for those who...
If you absolutely need the ability to edit, Captune just isn't your app. It's meant to be simple and straightforward. Additionally, if you have a lot of DRM-protected music, Captune won't be of much use to you.
Why we love it
If you've always wanted to create your own music video, make it happen with Captune.
App Store Description
Simple! Fun! Amazing! This is what ALL the video apps offer.

Want to really stand out? Well… we might just have something exclusively for you.
Captune was born to make your personal Music Videos and Lip Syncs look slick and stylish.

And the most important part - we made all the work for you! Because you really don't want to miss that right moment while navigating through countless settings and effects of the app. Do you?

- Pick a song from your playlist
- Choose a filter
- Record a video
- Share it
- Discover great music videos in Captune community

No after-editing is needed.
Captune will create everything in real-time.

You can share your music videos with your friends and people you value in Captune community or via Facebook.

Contact:
We value your opinion! Please contact us, should you have any questions, problems or suggestions.

[email protected]
facebook.com/Captuneapp
@captuneapp
http://captune.net