Create a customized mobile app for you and you partner, family, or friends

ciruapp
by Daniel Grijuela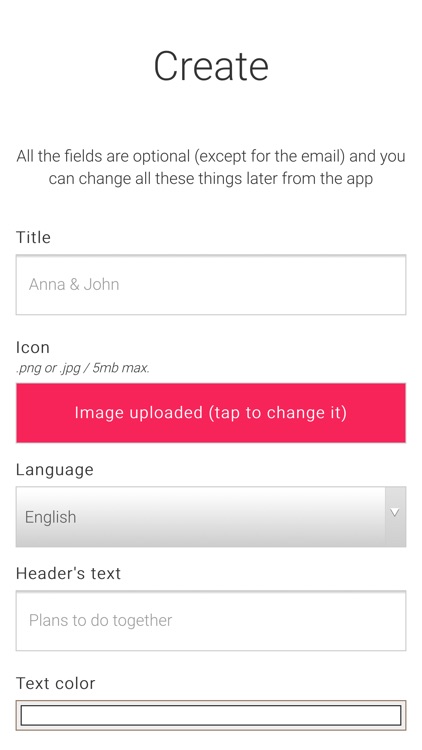 What is it about?
Create a customized mobile app for you and you partner, family, or friends
An app for everything. No matter what your plans are, Ciruapp will help you plan things out.
Set it up. Setting up your own Ciruapp is easy, and you can share it with others.
App Store Description
Create a customized mobile app for you and you partner, family, or friends

With ciruapp you can create your own app to keep track of your plans in two minutes.

Features:

- Create and edit plans with descriptions, images and location, and mark them as done

- Customize your app's icon, title, colors, texts...

- Your data is completely secured by SSL Encryption

- No account creation nor logins necessary

- See a counter of days and months from the date you choose

- Reorder your plans manually or by their due date

Create your ciruapp and share it to whoever you want to :)