Head outdoors.
Commander Compass
by Pavel Ahafonau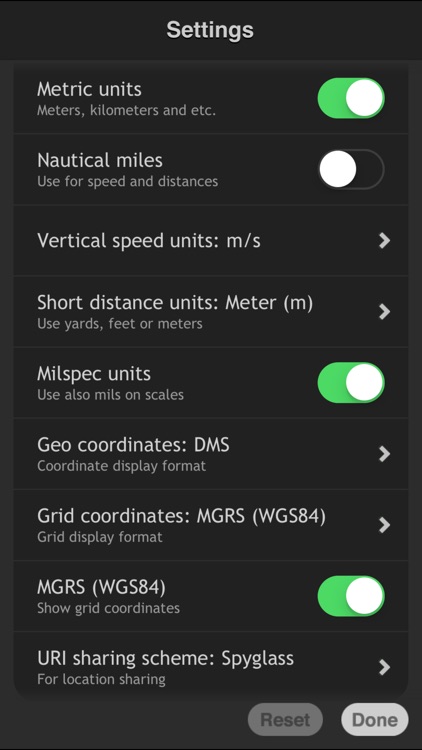 What is it about?
Commander Compass is an essential offline GPS app for outdoors and off-road navigation. Packed with tools it serves as a hi-tech compass with maps, gyrocompass, GPS receiver, waypoint tracker, speedometer, altimeter, Sun, Moon and star finder, gyro horizon, and coordinate converter. It saves your custom places and waypoints, navigates precisely to them later, shows them on maps, displays detailed GPS info, measures distances, angles, and does a lot more.
For those who...
Commander Compass is essential for adventurers.
Not for those who...
As with any navigation app, continued use of GPS can cause your battery to drain faster than usual. Make sure you have a secondary power supply just in case.
Why we love it
If you're into the great outdoors, put Commander Compass in your pocket. It's made to military standards, and even supports military units.
App Store Description
Commander Compass is an essential offline GPS app for outdoors and off-road navigation. Packed with tools it serves as a hi-tech compass with maps, gyrocompass, GPS receiver, waypoint tracker, speedometer, altimeter, Sun, Moon and star finder, gyro horizon, and coordinate converter. It saves your custom places and waypoints, navigates precisely to them later, shows them on maps, displays detailed GPS info, measures distances, angles, and does a lot more.

COMPASS & GYROCOMPASS

Accuracy improvement techniques, special compass modes and calibration methods available in Commander Compass only make it a real instrument – the most advanced and accurate digital compass.

FINDER, TRACKER & NAVIGATION

Commander Compass operates in 3D to show real-time object positions, info and directions to them overlaid over maps or a simple background.

Save current position, add points from maps, manually enter location coordinates and bearings, add stars by hand or use a built-in star catalogue.

Find saved places and objects later simply by following directional arrows.

Commander Compass tracks multiple targets simultaneously and shows their info – distance, direction, azimuth, elevation and estimated time of arrival.

Copy, paste and share locations, coordinates and map links using many supported formats.

GPS, SPEEDOMETER & ALTIMETER

Find and track your location and get detailed real-time GPS data – coordinates in dozens of formats, altitude, course, current, maximum and vertical speed, using imperial, metric, nautical and surveying units.

MAPS

See your and targets' positions on maps using different map styles and alternative map providers – plan waypoints and measure distances.

NAVIGATE BY STARS

Track positions of stars, Sun and Moon with arc second precision – use them as a reference to calibrate compass for maximum accuracy.

DEMO & HELP

Videos:
http://j.mp/compass_vids

Manuals:
http://j.mp/compass_help