4/4 Slide to Play
Devil's Attorney
by 1337 Game Design AB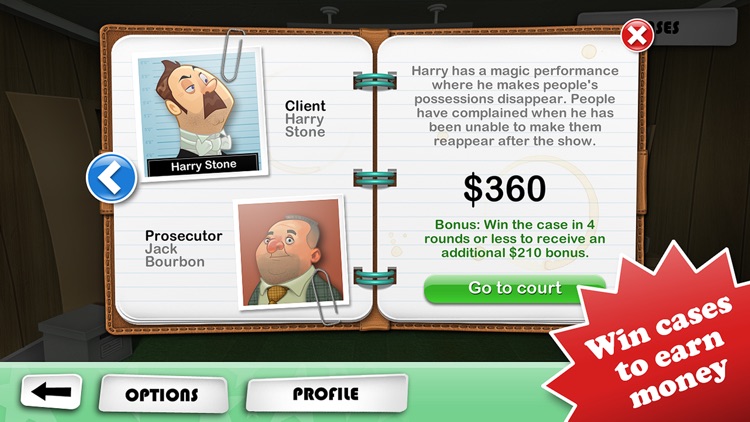 $2.99

in the App Store
Play as Max McMann, the Devil's Attorney, and free all of your clients in this turn-based strategy game.
What is it about?
4/4 Slide to Play
App Store Description
4/4 Slide to Play
5/5 Gamezebo
5/5 App Advice
5/5 Appsmile
5/5 Bom Dia
5/5 Gamesaku
5/5 The App Era
9/10 Touch Arcade
9/10 Apptudes

Devil's Attorney is a turn-based strategy game set in the 80's where you play as Max McMann, a defense attorney that's high on charm but low on moral fiber.

Your objective is to free all of your clients and use the money you earn to buy accessories and new furniture for your apartment; boosting your ego and unlocking new courtroom skills in the process.