Everyone knows how to draw on paper, but only a few know how to create objects in 3d

Draw in 3d
by Steffan Poulsen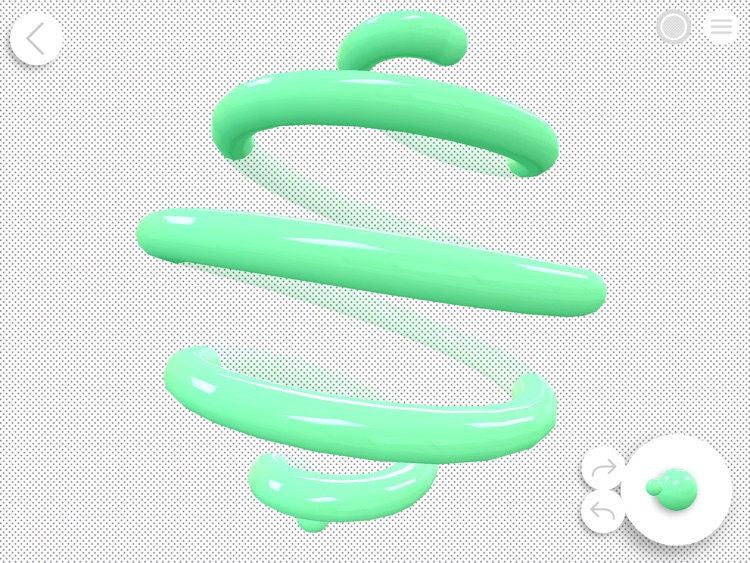 Draw in 3D. Put your finger to the screen and start creating. The app allows you to freely rotate and move the camera using two and three finger gestures.
What is it about?
Everyone knows how to draw on paper, but only a few know how to create objects in 3d. Draw in 3d aims to close this gap by providing a unique and intuitive approach to 3d-modeling. Now drawing in 3d is just as easy as drawing on a piece of paper!
For those who...
It's for those who have always wanted to try 3-D modeling.
Not for those who...
If you're not the patient type, you may have trouble getting the results you want. No matter how intuitive the app is, it's still a bit challenging to draw in a 3-D environment.
Why we love it
If you like experimenting with different art mediums, we can't recommend Draw in 3D enough. It's a total blast to play around with.
App Store Description
Everyone knows how to draw on paper, but only a few know how to create objects in 3d. Draw in 3d aims to close this gap by providing a unique and intuitive approach to 3d-modeling. Now drawing in 3d is just as easy as drawing on a piece of paper!

Features:
- Easy, fast, intuitive and fun!
- 50% more dimensions than regular drawing apps
- Draw while spinning for amazing results
- Share your drawing to any web-browser in full 3d
- Supports 3d printing