Show off.
Easy Portfolio - ePortfolio Tool for Students & Teachers
by Jarrod Robinson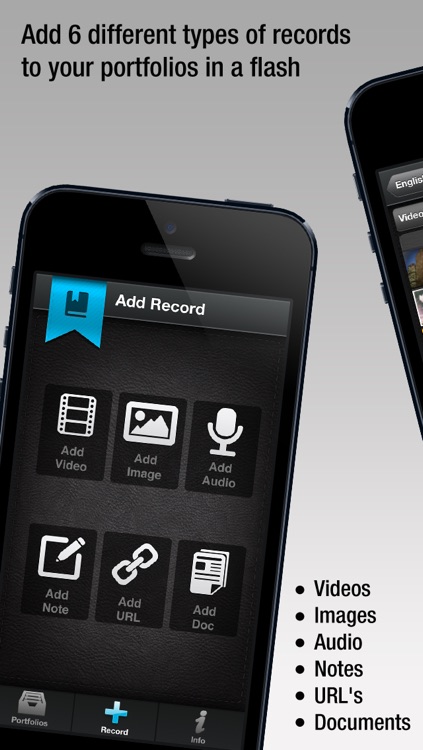 What is it about?
Easy Portfolio is the easiest and most powerful way to create an electronic ePortfolio. Let your digital and analog work shine with this professional and truly gorgeous tool.
For those who...
It's obviously designed for students and teachers.
Not for those who...
If you're impatient and have a ton of content, Easy Portfolio may not be your best option since there isn't a way to batch import.
Why we love it
If you want to show off what you've learned, Easy Portfolio is the way to do it.
App Store Description
Easy Portfolio is the easiest and most powerful way to create an electronic ePortfolio. Let your digital and analog work shine with this professional and truly gorgeous tool.

Students and Teachers will be able to capture and share their work with ease allowing them to showcase their learning in ways never before possible.

A variety of records can be added allowing you to showcase your work in endless forms including;

- Photo and Videos
- Audio Recordings or Music Files
- Web links to online work/content
- Notes & Text Entries
- Digital documents direct from Dropbox or email

Portfolios and Records can then be shared via email or exported to a Dropbox or Google Drive Account

Ways to use Easy Portfolio

- Capture student work in a flash allowing you to use it all for Assessment
- Use a portfolio as a perfect segway to conversation at parent teacher night.
- Record learning evidence to highlight student achievement and improvements
- Monitor student behavior and learning progress with the notes section
- Record audio notations with the record feature
.... The possibilities are endless

Follow us on twitter: @thepegeekapps

Need more help? Check out our website for more: www.thepegeekapps.com