Have group video chats right within iMessage with this neat app
Fam: Group video for iMessage
by Smack, Inc.
watch trailer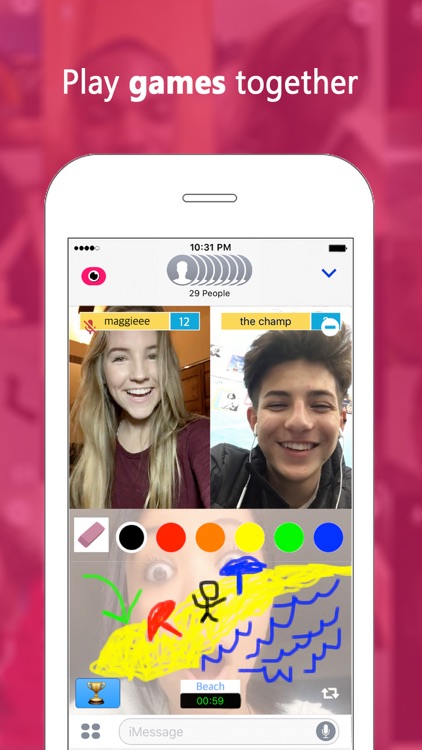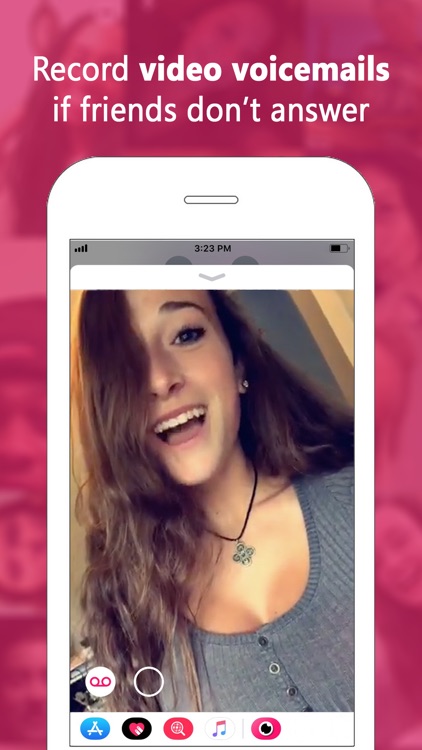 FREE

in the App Store
Did you know that you can already do "group FaceTime" in iMessage? If you want to virtually meet face to face with your family to plan your next vacation, with your colleagues to discuss a project, or with your friends to simply hang out and talk, just do "group FaceTime" in iMessage using the Fam app.
What is it about?
With the Fam app duly installed, you're ready to initiate group video chats right within iMessage just by creating and sending link cards. Anyone in the group who wants to join the group video chat just needs to tap the link card. Once there are at least two participants, the group video chat is automatically held right within iMessage, with the video feeds of all participants shown in a grid. You can even play games built right into the Fam app while you and your friends video chat.
For those who...
have been wanting to have group video chats right within iMessage.
like to play fun games while video chatting.
Not for those who...
are fine using a separate app for group video chat.
don't like talking with others face to face.
Why we love it
Fam also offers the ability to hold group video chats within the main Fam iOS app itself. However, it's in iMessage where Fam's core feature is most appealing, since it enables you to start video chats with your friends right within your iMessage conversations — no need to leave the Messages app and open a separate app.
App Store Description
Fam is the first-ever live group video app built inside iMessage. With just a couple taps from your iMessage keyboard, Fam turns ANY iMessage group chat (or one-on-one conversation) into a group video chat party, where an UNLIMITED number of friends can be online at once (seriously). In the Fam home screen app, you can see your group video chat call history in one neat, organized view.

You may be thinking, "what if my friends miss my group video call?" Or, "what if none of them can be on the call all at once?" No problem: you can record and send FamMails for them to watch, our very own VIDEO VOICEMAILS, and they will watch your messages once they're available! You can also play fun GAMES (like Trivia and Basketball) with friends while video chatting, so it never gets boring.

Once you use Fam, you'll realize that regular group video chat is a thing of the past. Fam is trusted by millions of users worldwide for a reason: its the most fun, easiest, and unique way to connect with the people who mean the most to you. iMessage + Group Video Chat + Video Voicemails + Games? Its the perfect combination :)

Full Features:
- Play fun games (Basketball, Trivia, Draw) while chatting
- Supports unlimited friends on group video at once
- "Pause" the call to use other apps when chatting
- Send to your iMessage group chat, tap to chat
- Leave "Video Voicemails" for friends to watch
- Mute sound / Hide camera for privacy
- Flip camera to show friends more

Questions / support / suggestions?
- Text: Press "Talk to Team Fam" in app (10am EST-11pm EST)
- Email: [email protected]
- Instagram: DM @TheFamApp
- Twitter: DM @FamAppOfficial