Save time
GoKid Carpool Organizer
by GoKid LLC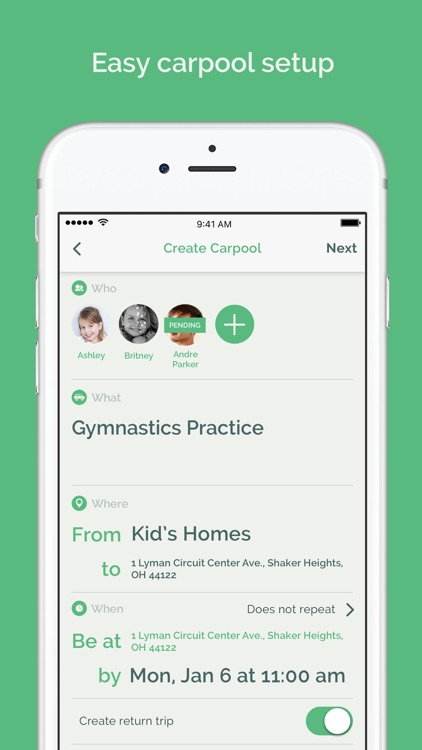 FREE

in the App Store
GoKid Carpool Organizer lets you set up schedules and invite parents for easy organization. The app has reminders and notifications, scheduling, maps, and family profiles.
What is it about?
Save time. Carpool with families you trust.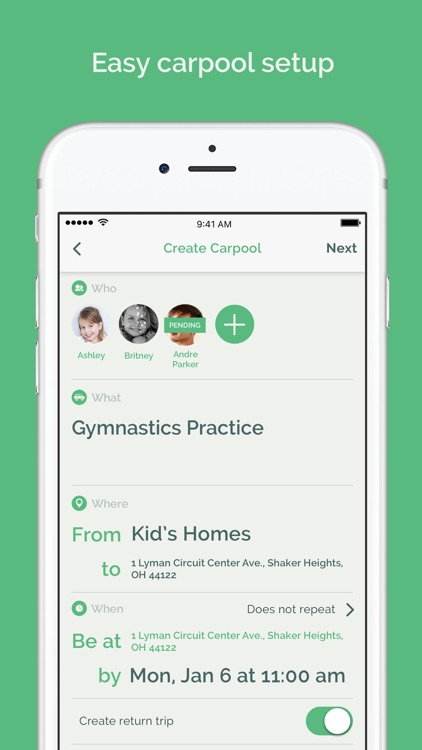 App Store Description
Save time. Carpool with families you trust.

GoKid is a complete carpool tool for schools, teams, and active families, helping parents to carpool with families they know and trust.

With GoKid, kids carpooling is simple. The app includes automated invitations, schedules, notifications, route optimization, maps, reminders, and family profiles. No more long chains of emails and texts – simplify your life by having all your carpool info in one place. Easily set up carpools for your kids with friends, families and neighbors who you know and trust.

How it works:
Parents set up kids' carpool schedules and then invite other trusted families to share the rides. GoKid puts all the information in one place—who is driving, which kids are coming, event location, time and date, and drop-off and pickup locations.
Our kids transportation app also keeps you on track with reminders when it's your turn to drive and notifications of schedule changes.

Use GoKid to carpool to school, carpool to sports activities, carpool to parties, and more!