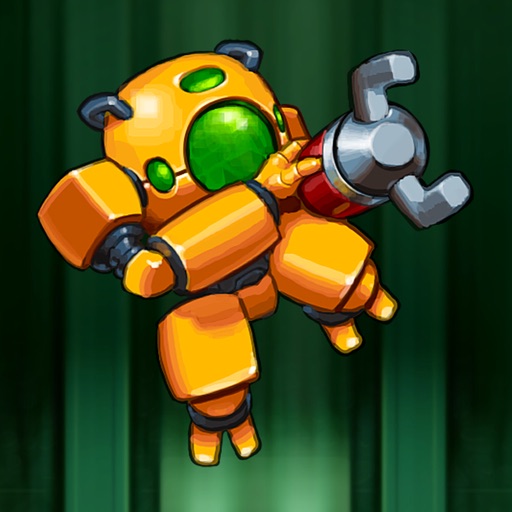 Get hooked.

Gravity Hook HD
by Last Chance Media, LLC
Climb to the surface by launching hooks from your robot arms.
What is it about?
"[Gravity Hook HD] provides much of what I loved about Canabalt, only in a vertical climb instead of a side scrolling run... it really is a much better experience with your finger."
For those who...
It's classic gaming at its best from the team that brought you Canabalt.
Not for those who...
The game hasn't been updated in years, so you'll find unsightly black bars running across the top and bottom of your screen if you have a newer iDevice that isn't an iPad.
Why we love it
If you've never played a game from the creators of Canabalt, here's your chance. Although it is quite old in terms of mobile gaming, it's still a blast.
App Store Description
"[Gravity Hook HD] provides much of what I loved about Canabalt, only in a vertical climb instead of a side scrolling run... it really is a much better experience with your finger."
- Touch Arcade

"Gravity Hook became a high score-focused game that I could whip out and play any time, making it a title that'll be a mainstay on my Apple devices for a long time to come."
- GamePro

"...the presentation here is simple yet exquisite. With hand drawn backgrounds and lovingly-detailed nodes, the art direction manages to be a perfect fit. Baranowsky's soundtracks are among the best in video games today..."
- Gamezebo

"...not only easier on the eyes, but easier to play as well."
- Kotaku

"You can feel the evolution of Semi Secret's reflex-intensive design ideas in [Gravity Hook HD]."
- IFC.com

"Like the [Canabalt], Gravity Hook HD is punishingly difficult and encourages a just-one-more-game mentality."
- MTV Multiplayer

"I can't say it's as fun or as simple as Canabalt, but it is colorful and addictive for sure."
- TUAW