Hyperburner is a high-speed space flier set in a distant colonial solar system

Hyperburner
by Patrick Cook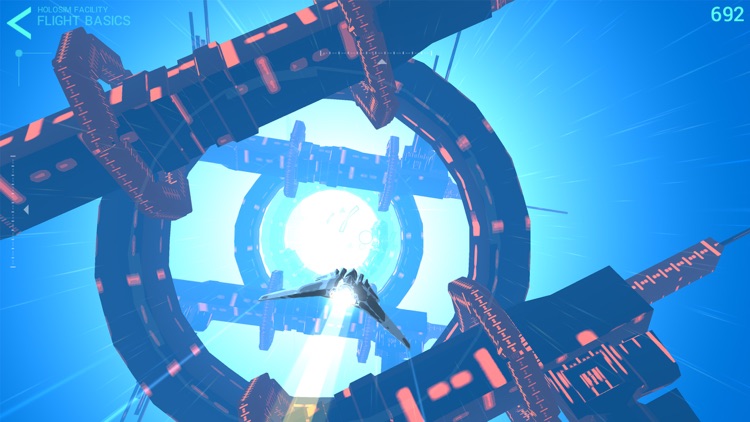 What is it about?
Hyperburner is a high-speed space flier set in a distant colonial solar system. Take your ship through increasingly dangerous courses, unlocking endless-mode leaderboards as you go. Built for mobile with smooth and responsive free-steering, playable in portrait or landscape.
Unique zones. Hyperburner features six different zones that each have their own challenging obstacles that you must fly through. It's much more difficult than it seems at first sight, but you'll want to come back again and again.
Fast re-spawns. Hyperburner is a challenging game, and you're going to die...a lot. Fortunately, you can get right back into the action with just a tap to re-spawn. Keep trying to get to the end point!
Simple controls. The controls in Hyperburner are designed for touch screens. Just move your finger around to go left, right, up, and down. Avoid obstacles as much as you can, but if you crash, just tap to re-spawn. Lift your finger up to pause the game and then when you touch the screen again, you'll be right back where you left off.
App Store Description
Hyperburner is a high-speed space flier set in a distant colonial solar system. Take your ship through increasingly dangerous courses, unlocking endless-mode leaderboards as you go. Built for mobile with smooth and responsive free-steering, playable in portrait or landscape.

** Only Compatible with iPhone 5 and above, iPad Air and above.

- Fast-paced gameplay, instant respawns.
- Master six unique zones each with five challenging stages.
- Test your skills against a list of high-speed endless-mode goals.
- Unlock better ships as you progress.

"It really nails the feeling of being in control of an escaping spaceship in a sci-fi movie" - Touch Arcaade

"These areas feel like part of a larger world, imbuing Hyperburner's arcade action with a sense of scale and atmosphere that similar games lack." - Pocketgamer