iBlueButton - Your health in your hands, for you and your loved ones
iBlueButton®
by humetrix.com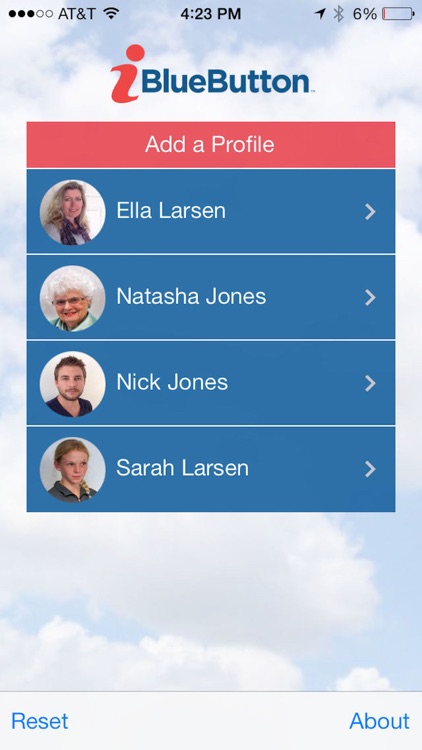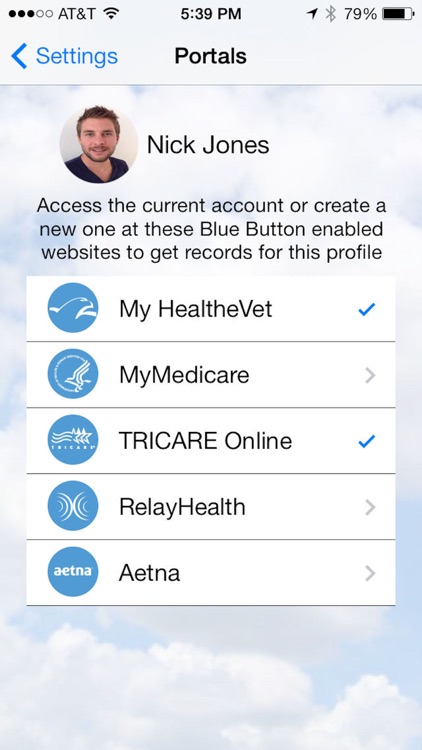 What is it about?
iBlueButton - Your health in your hands, for you and your loved ones.
iBlueButton® is $14.99 but there are more add-ons
$3.99

Download Portal Access
App Store Description
iBlueButton - Your health in your hands, for you and your loved ones.

iBlueButton is ideally suited towards those consumers covered by Medicare or their family care givers, Americans covered by TRICARE, Veterans and individuals whose healthcare providers are using the services of California Direct or San Diego HealthConnect to securely send medical records to their patients mobile devices running the iBlueButton app.

The iBlueButton® iPhone app is an award winning app (Fierce 2013 Healthcare Innovation Award; U.S Department of Health and Human Services: 2012 Blue Button Mash Up Challenge winner) designed by a team of physicians and informaticians committed to providing consumers secure and convenient access to their personal health information – and the personal health information of their loved ones – so that they can directly share this information with their doctors wherever they are seen.

Following a path of continuous innovation and improvement, iBlueButton now includes these main features –

• Create and maintain full personal-health Profiles for you and your loved ones.

• Automatic BlueButton record download and access from leading Blue Button enabled patient portals, including My HealtheVet for Veterans; MyMedicare for Medicare beneficiaries, TRICARE Online for active-duty military, as well as Aetna and RelayHealth.

• The award-winning MyMedicare dashboard with the ability to filter between 6, 12 and 36 month views. The MyMedicare dashboard displays the unwieldy, coded and text-based MyMedicare Blue Button record into a beautiful and intuitive user interface.

• Automatic access of your medical records from your healthcare provider electronic medical record (EMR) systems using 2014 certified EMRs with the use of a secure e-mail type of transmission called the Direct protocol. iBlueButton automatically generates Direct addresses for each Profile so that you can receive your health record directly from your doctor on your own device.

• Automatic creation of a Summary Record. The iBlueButton app automatically creates a "Summary Record" from all records received in your app (e.g. EMR records, VA, TRICARE, or Medicare Blue Button records).

• Easy lookup for health information at MedlinePlus for medical conditions, medications, immunizations listed in the Summary Record. With this information, you can learn more about your medications and conditions, including finding common side-effects for medications.

• Easy annotation of your Summary Record or your family member record with self-entered information about allergies, over-the-counter or other medications, or additional medical conditions with easy-to-select lists.

• Mark data-specific Summary Record data as private, as well as possible erroneous diagnosis or medication information seen in your records.

• Share health records with your doctor. Easily and securely "Push" your records directly to your doctor's iPad at the time of you are being seen. At the same time, receive back on your iPhone health records transferred by your doctor.

• Access other apps and transferring files including images: Scan paper records using the built-in camera function, or import photos into the app from your camera roll.

• Unique privacy feature: The iBlueButton app does not store any of your sensitive personal health record information on a Humetrix or third party server to be shared with other entities. All your information is securely stored, encrypted on your personal mobile device which only you can access.

Humetrix is dedicated to protecting the privacy rights of users of the iBlueButton app. For our full Privacy statement, please visit the following page of our website: http://www.humetrix.com/ibb_privacy_policy.html.