Part of a wonderful, interactive collection, a mystery is waiting for you.
iDoyle: Sherlock Holmes
by iClassics Productions, S.L.
The story begins. The iDoyle app provides a smooth reading experience as you move through the chapters and pages. Each illustration is gorgeously done and the original soundtrack is the perfect accompaniment for an immersive reading experience.
The interactions. As you progress through the pages, the interactions bring depth so that you feel like party of the story. What you will see and find will all be part of the mystery behind the tale.
The features. You can skip to any chapter and page in the story whenever you like. Adjust the music, change the language, or share with friends. The app will also remember your place in the story so that if you close the app, you will pick up where you left off when you return.
What is it about?
The overall experience from iClassics with iDoyle: The interactive Adventures of Sherlock Holmes is a wonderful one. The beautiful illustrations, captivating soundtrack, and engaging interactions all come together perfectly for mystery lovers and fans of the Sherlock Holmes adventures.
For those who...
Enjoy reading on their device
Like mystery stories
Not for those who...
Prefer physical books
Do not enjoy mystery tales
Why we love it
The iDoyle: The interactive Adventures of Sherlock Holmes app is a mystery with your favorite detective. It begins with "Scandal in Bohemia" and provides an hour of interactive and engaging storytelling.
iDoyle has stickers
like these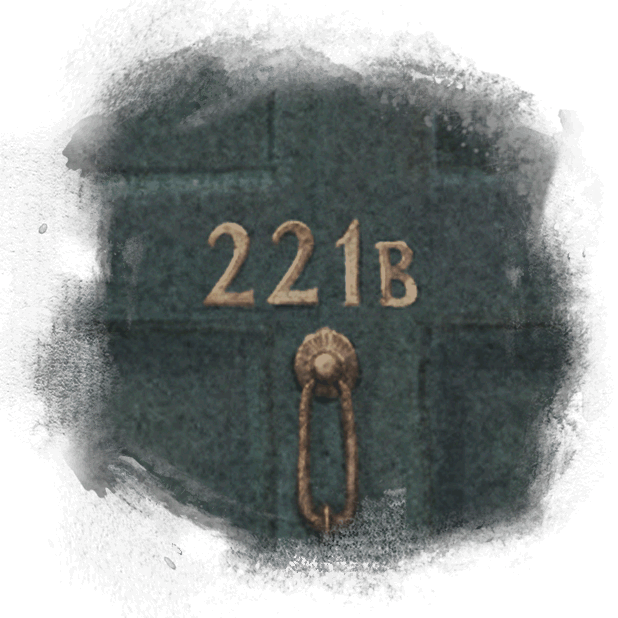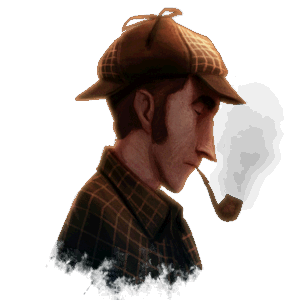 and more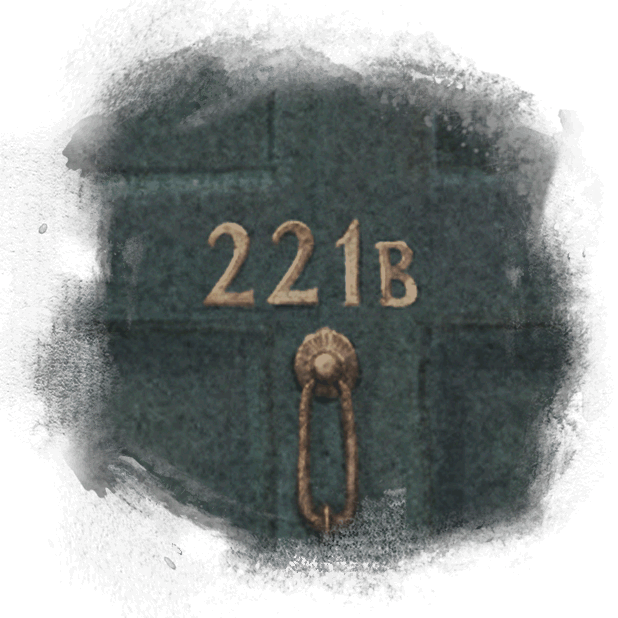 App Details
Last updated
January 17, 2018
Release date
June 22, 2016
iDoyle is $2.99 but there are more add-ons
$2.99

Unblock all the content
App Store Description
iClassics: Beyond Engrossing

iClassics unites the old and the new to create immersive experiences that inspire and move everyone.

Serving as a departure from iClassics Production's famed focus on terror and horror, this Immersive Entertainment app is a feature-length artistic and technological rendering of Arthur Conan Doyle's masterpiece, A Scandal in Bohemia.

In this innovative Immersive Entertainment app, the legendary detective tale is lovingly and artistically enhanced with interaction, illustration, animation, FX, and OST.

By casting a modern glare on A Scandal in Bohemia, the result is a spectacular and wholly original experience that utilizes every feature of modern mobile devices (gyro-perspective, flash, vibration), giving users the sensation that they are helping Sherlock solve the mystery.

TILT to find hidden clues

TOUCH to uncover essential details

TURN to discover what is hidden at first site

Sherlock Holmes is a literary creation that transcends his epoch and even his creator, existing as a legend in the minds of everyone, even those who have not even read any of Arthur Conan Doyle's fine works.

With the lovingly constructed enhancements for which iClassics Productions has become famous, this feature-length Immersive Entertainment app offers the modern reader the possibility of experiencing the legend of Sherlock Holmes in a wholly original way.

▶ APP FEATURES:

Main features:

- An hour of interactive stories.
- Available in 4 languages: English, Spanish, French and Portuguese.
- 1 short story in 3 chapters. More than 50 illustrations, 65 animations and 70 interactive pages.
- Illustrated by Jordi Solano and directed by David G. Forés.
- Over 25 minutes of Original Soundtrack by Miquel Tejada.
- Extras. Sir Arthur Conan Doyle biography and Sketchbook by Jordi Solano.
- Original tale from the writer – no cuts, no adaptations.

Additional features:

- Jump to any page in the book with our handy table of contents.
- Page Memory. Leave the app at any moment, and come back to the same page.
- Universal App. Pay once, run on iPhone and iPad.
- Easy to use interface


▶ ABOUT ICLASSICS COLLECTION:

iClassics are interactive experiences based on literature from all times: E.A. Poe, C. Dickens, H.P Lovecraft, Oscar Wilde and many more to come! Discover them at www.iclassicscollection.com

-----------------------------------------------------------------

Please SHARE YOUR REVIEW below. It means a lot to us!
We'd Love To Hear From You!
- Need tech support? Contact us at [email protected]
- Say hello to us on FB! facebook.com/iclassicscollection