Intervallo is an advanced timer that allows you to create, run multiple multiphase timers at the same time and share created timer with a friend by email
Intervallo
by Dmytro Samokhin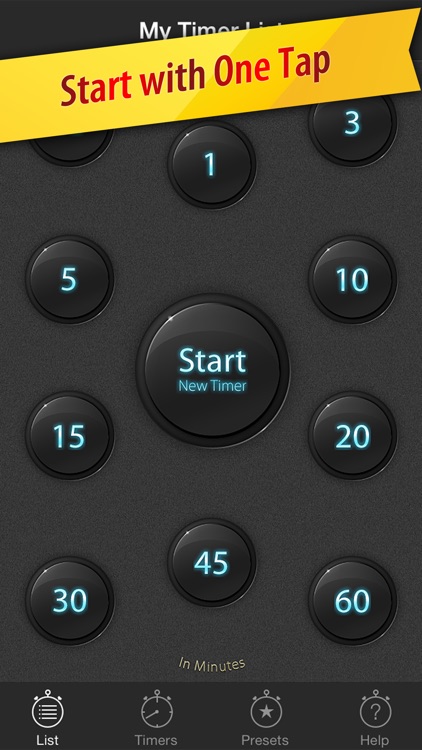 What is it about?
Intervallo is an advanced timer that allows you to create, run multiple multiphase timers at the same time and share created timer with a friend by email. The broad configurability makes this timer really universal and applicable in a wide range of functions: from a darkroom timer to a personal secretary.
For those who...
It's great for chefs, students, fitness fanatics, and even business professionals.
Not for those who...
Really, the only reason you should skip this one is if the built-in timer in iOS is good enough for you.
Why we love it
If you need to keep time in any form, this is your app. It's highly customizable, and offers a pre-set for just about anyone.
App Store Description
Intervallo is an advanced timer that allows you to create, run multiple multiphase timers at the same time and share created timer with a friend by email. The broad configurability makes this timer really universal and applicable in a wide range of functions: from a darkroom timer to a personal secretary.

The main features of the timer Intervallo:
- the ability to create and run simultaneously a set of timers;
- each timer can be divided into several intervals with unique settings for each interval;
- assigning tasks to intervals - dial a number, send a sms or an email;
- automatic start and end at the set time intervals;
- the ability to create a daily starting intervals;
- individual sound schemes of audio notifications for each interval;
- quick timer buttons for one tap timer start;
- share created timer via email.

+ More than 100 Black & White Film Development timer presets;
+ Sport timer presets;
+ Reminder presets;
+ Cooking timer presets;
+ Quick timers to run with one tap.

More info at intervallo.intelligencestorm.com