The first App Store app

iTunes Remote
by Apple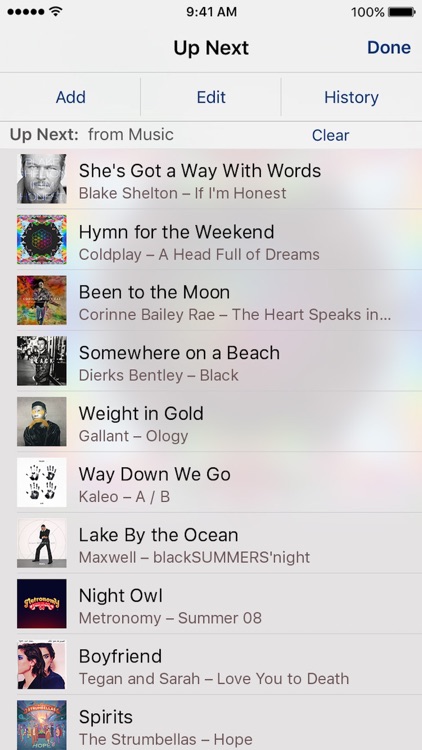 FREE

in the App Store
The first app on the App Store allows you to control Apple TV or iTunes. Ideal for those who dislike typing password.
Control your entertainment. With the Remote app, you can control your Apple TV or iTunes. Best of all, you can type letters on it.
Multiple settings. Use the Remote app to setup Home Sharing or add an iTunes library.
What is it about?
The Apple Remote is the companion app you need for Apple TV or iTunes. Control your Apple TV with the flick of your finger or use the keyboard to quickly enter text. Connect to iTunes on your Mac or PC to play from your library as if you're in front of your computer. Remote is the best way to control iTunes from anywhere in your home.
For those who...
It's Apple own
First app on App Store
Get alternative for Apple TV
Not for those who...
Limited uses
Don't have an Apple TV
What's iTunes?
Why we love it
Typing on the Apple TV isn't exactly simple. This is where this app comes in. With Remote, you can type passwords easier than with the official Apple TV remote.
App Store Description
iTunes Remote is the best way to control iTunes from anywhere in your home.
Use your iOS device to connect to iTunes on your Mac or PC as if you're in front of your computer.

Access your iTunes library
• Browse music by artists, albums, and songs
• Create and edit playlists
• See upcoming songs with Up Next
• Search your entire iTunes library
• Explore shared iTunes libraries

Listen with AirPlay
• Send music to AirPlay speakers
• Group speakers together to play music in multiple rooms at the same time
• Set the volume on each speaker independently

Requirements:
• iPhone, iPad, or iPod touch with iOS 9 or later
• Wi-Fi connection to iTunes on a Mac or PC