***FREE TODAY - HAPPY 4TH of JULY
James Martin's Food - Simplicity - HD Video Recipes for iPad, iPhone & iPod Touch
by James Martin's Food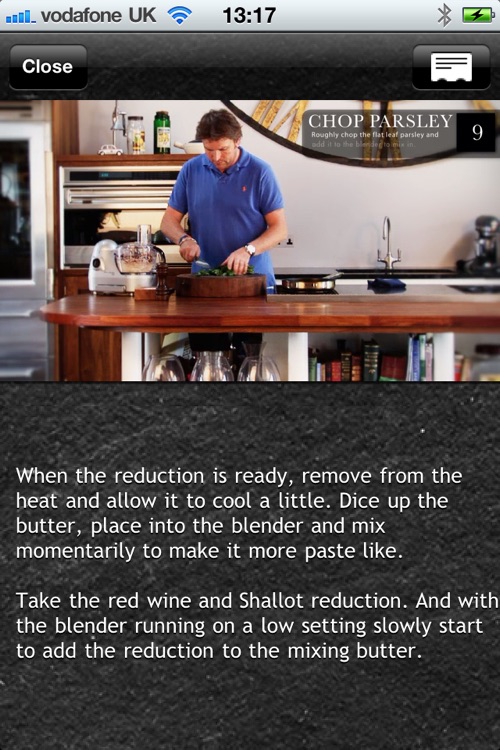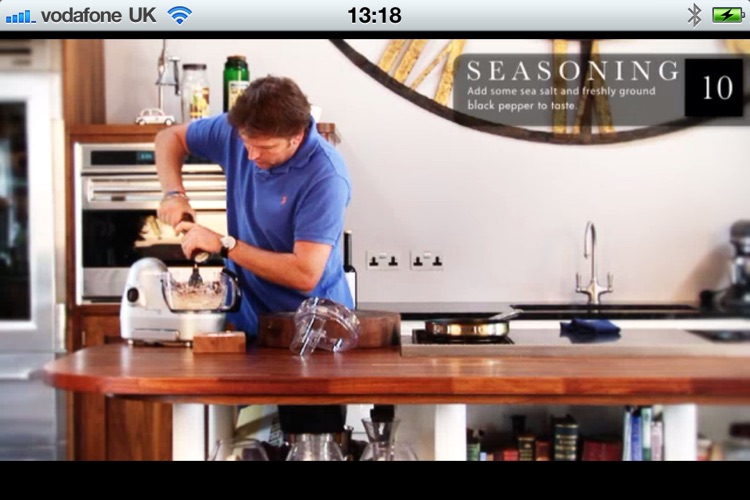 $0.99

in the App Store
Simplicity is a recipe app for James Martin's food. The app is much like other recipe apps in the sense that you can view recipes in a text view and video view. What I did find cool about Simplicity is the feature where, when watching a video of how to make a certain dish, a text view below is synchronized with the video of the instructions he is giving. This app also supports AirPlay and AirPrint, but unfortunately, can have stability problems from time to time. However, Simplicity is a very good app for people who love to cook and try out new recipes.
Gorgeous food. Check recipes and ingredients easily.
Instructions synchronised with video. With this app, the focus is on the food and only the food. No talking - just great cooking from James, beautiful filming and amazing music.
Full screen video in landscape orientation with instructions.
What is it about?
***FREE TODAY - HAPPY 4TH of JULY!!!***
App Store Description
***FREE TODAY - HAPPY 4TH of JULY!!!***

All our Apps are free for you for the 4th of July - Enjoy any of the following titles…

***Reckoner - Navigation***

Celebrity Chef, James Martin

***Just Soup - Recipes***
***Just Desserts - Recipes***
***Just Fish - Recipes***


James Martin's Food - Simplicity

9 master classes for less than the price of a bag of sugar...

Version 2.0 has been written from scratch incorporating new features and a dramatic performance increase.

With Simplicity, the focus is on the food and only the food. No talking - just great cooking from James, beautiful filming and amazing music. We have chosen to concentrate on quality rather than quantity when it comes to the recipes we include. There are lots of other great Apps out there that provide the reverse.

Simplicity is first in a series of "mini-Apps" from James Martin's Food. By re-inventing the way recipes are published and used by you, thanks to the iOS platform, we have found a way of making the experience significantly more enjoyable - and with great end results.

With over 80 minutes of film split between 9 subjects, the attention is on the detail in as close to real time as possible and sensible. No point staring at an oven for 45 minutes.

Each of the films has been cinematically graded using lighting shifts to draw your eyes to the important details as they arise without being noticeable. The music we have chosen is from the Paris based Gotan Project with guest tracks from Mind Food, specifically to match the mood and atmosphere of each of the recipes.

Our aim is to give you as rich and enjoyable experience as we can, for the lowest price we can.

App tools & features - As few as are needed.

A toggle switch to choose between metric and imperial
In recipe servings calculator to save you the effort
Full screen video in landscape orientation with instructions
Instructions synchronised with video
Stream Video & audio via AirPlay to an HD TV or stereo
Video slider also controls instruction pages
Email recipes to friends & family
Print the recipes out o your networked printer
Help pages - Not that you'll need them

Beautiful filming
Stunning music
Gorgeous food
Serious attention to detail