In an increasingly digital world, journey mapping is integral to gaining key insights into experience interactions
Journeys: The Customer Experience Mapping Tool
by Universal Mind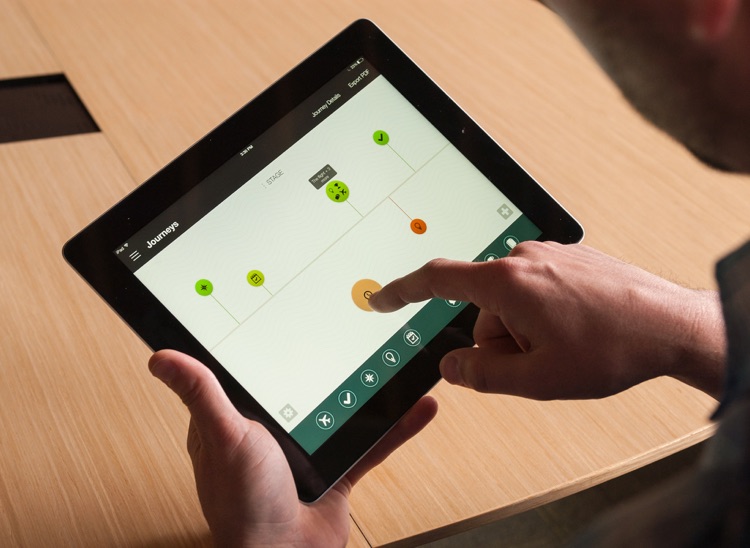 What is it about?
In an increasingly digital world, journey mapping is integral to gaining key insights into experience interactions. Now you can delve deeply into the experiences of your end users with the groundbreaking Journeys application from Universal Mind.
For those who...
It's for business owners that want to gain customer experience insight.
Not for those who...
If you don't have a direct way to access your customers, Journeys will be of little use to you. Your customers must either fill in the map themselves or be on hand to relay the information to you. There's no way to send them a map to fill out. That is, unless they have Journeys installed on an iPad of their own.
Why we love it
If you've been looking for a way to better understand your end users, look no further than Journeys. It's remarkably easy to use, and the feedback is invaluable.
App Store Description
In an increasingly digital world, journey mapping is integral to gaining key insights into experience interactions. Now you can delve deeply into the experiences of your end users with the groundbreaking Journeys application from Universal Mind.

Journeys is the first mobile iPad application for mapping experiences. Customer Experience professionals and those involved with understanding end users can utilize Journeys across the organization to visualize the stories taking place. Now you can do a journey map right. Get in the field with your customers, dig into their experiences, and take a couple of Journeys with them.

Key Features:
• Create and save multiple journey maps
• Easily drag and drop experiences onto your journey map
• Customize which experiences you prefer to use
• Attach images, audio, video, and locations to experiences
• Map journeys through multiple stages
• Track complex interactions by grouping experiences on a map
• Group maps together with tags
• Duplicate maps to create common experience templates
• Share journey maps between devices and users
• Export beautiful, detailed journey maps as PDF files

Some icons by: http://icons8.com