لەزگەی کوردی بۆ iMessage
Kurd Stickers
by Fastwares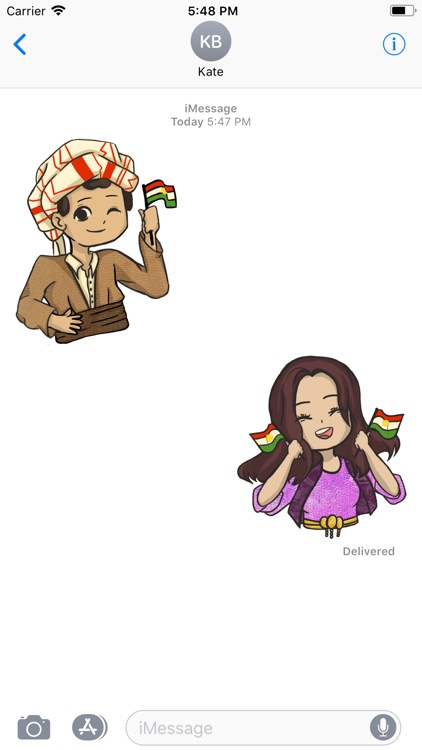 What is it about?
لەزگەی کوردی بۆ iMessage
Kurd Stickers has stickers
like these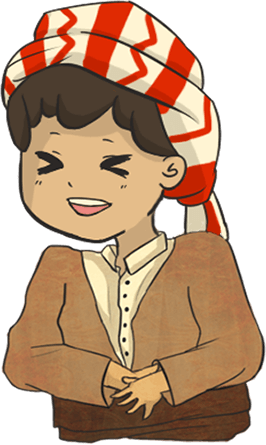 and more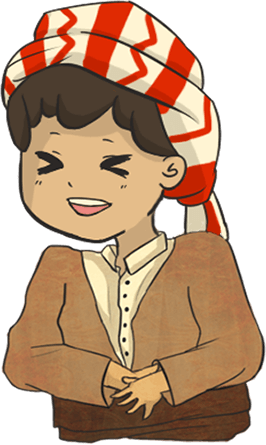 App Store Description
لەزگەی کوردی بۆ iMessage
جێژ و خۆشی ببینە لە لەزگەی کوردی لەگەل خزم و هاوڕێیانت

تایبەتمەندیەکان:

لەزگەکان درووستکراون لە سەر کەلتور و جل و بەرگ و خواردنی کوردەواری
کوالیتی بەرز
زیادکردنی لەزگای زیاتر بە بەردەوامی

بەخۆشی بەکاری بێنە و لەگەڵ هاوڕێکانت بەشی بکە.

------------------------

ملصقات كردية لنظام ال iMessage
اقضي اوقات ممتعة مع الاهل والاصدقاء بإرسال مصلقات مستوحاة من الثقافة الكردية

مميزات التطبيق:
- مصلقات مستوحاة من الثقافة الكردية (ملابس/فعاليات/طعام)
- ملصقات عالية الجودة
- دعم متواصل للتطبيق بأضافة ملصقات جديدة في التحديثات القادمة
-
نتمنى ان تنال اعجابكم … لا تنسوا ان تعملوا تقييم في متجر التطبيقات وان ترسل الملصقات الى اصدقائك

------------------------

Kurd Stickers for iMessage
Have fun with your family and friends by sending stickers inspired by Kurdish Culture.

Features:
- Stickers Design is inspired by the Kurdish Culture (Clothes/Activities/Foods)
- High Quality Stickers
- Application support by adding more stickers in the upcoming updates

Enjoy the stickers and don't forget to rate us on the App Store and share the stickers with your friends.